Here at The Autopian, we pride ourselves on celebrating all types of car enthusiast cultures without judgment or favor. (Well, I never got the love for all the Bailout Cars, but nostalgia's a hell of a drug, Zoomers.) To me, the best ones are the ones that teach me something new. Yet I can't figure out what the deal is with these "Sports Mind Produced By Sports" decals I see everywhere in New York City—often multiples on the same car.
I've been wanting to write about these for months and with this being my final day at The Autopian, it's probably my last chance. It's not the huge investigation full of interviews that I wanted to do, but maybe one of you can explain to me what the hell I'm looking at.
I grabbed this photo on a car parked near our place in Brooklyn yesterday (which is what reminded me to do this story.) There it is: "SPORTS MIND," and below it, "Produced by SPORTS." What on earth does this mean, and where does it come from?
Some cursory Google searches reveal these are nothing new—car forums and Reddit boards have been asking about them for close to a decade, maybe longer—but I never really noticed them until I moved to New York in 2017. Nobody really seems to know what they are. It feels vaguely JDM-y to me, like the kind of lettering you used to see during the glory days of Japan's Bubble Era. But I have no clue if that's the correct provenance or not.
They can be had for any kind of car, usually with some branding attached. You can get them on eBay or Etsy or Amazon. Here's one example that's assuredly unofficial: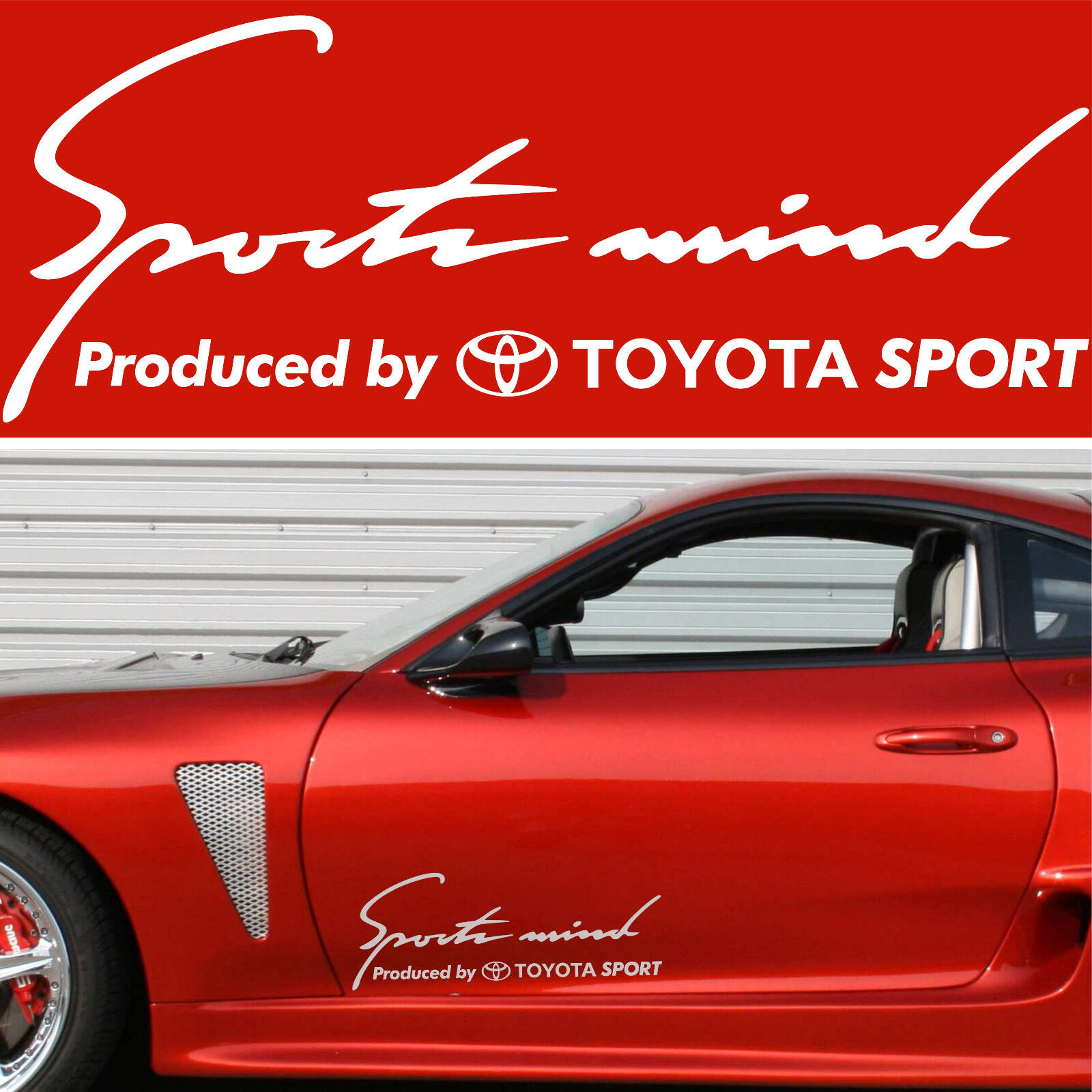 The quality, and English lettering, is often deeply questionable. Here's another one from Amazon: "Sports Mind Powered by RACING."  Racing! You hear that? In all-caps, too. That's how you know they're serious.
They can be had, or used on, any brand; I've seen them here in New York on BMWs, Ford Tauruses, AMGs, Hondas, Toyotas… just about everything. In fact, on the times I've considered picking up a cheap lease on a Tesla Model 3 for the hell of it (then I decide not to when I read stuff like this), I knew I wanted to get a "Sports Mind Powered by TESLA" decal as a goof. Also, it would make mine stand out a bit; the damn things all look the same.
And yes! It exists on Etsy for under forty bucks! Look at that!
But none of this abates my confusion. What is this? What does it all mean? What is the Sports Mind? Do I have it? Do YOU have it? And what is "Sports?" What the hell is that (who, maybe?) and how is it producing things? Should The Autopian start selling these in their official store? Should the site hawk "Sports Mind Powered By RUST" decals for our growing fleets of dangerous shitboxes?
I have so many questions and no answers. Perhaps one day, I too will get the Sports Mind. Then I might understand.
[Ed note: I, too, see these everywhere in and around the city. What the hell is up with these? – MH]