If you, like me, looked at the New York Auto Show two weeks ago and wondered "Where are all the new cars?", the answer is that they went to China. Auto Shanghai 2023 is where we find all the news today, and it's where a bunch of Western and other Asian brands are attempting to mount a comeback as China's homegrown brands continue to drink their collective milkshake.
That's the headliner for today's morning news roundup. Also on today's docket: the latest with BYD and more bad news for Tesla's Autopilot system. Let's dive right in.
China's Car Companies Surge As The Foreign Brands Plan To Strike Back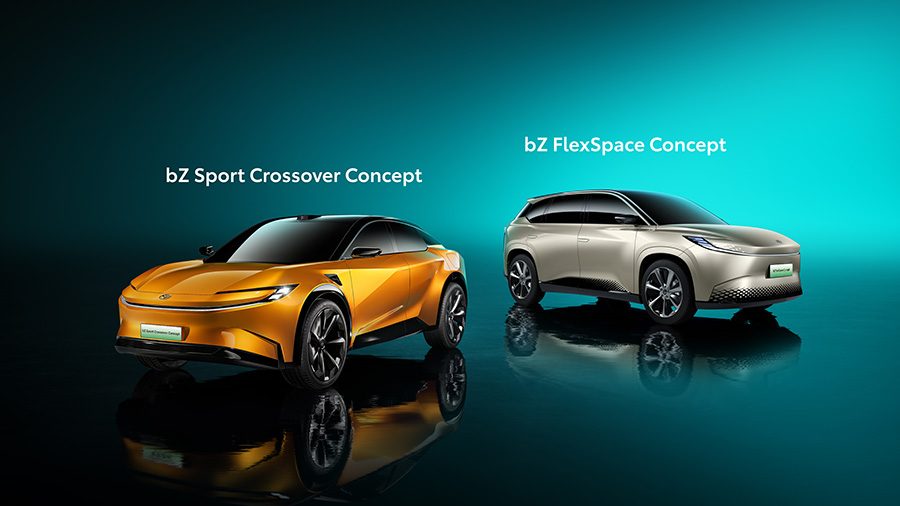 It's often hard for us Americans to fathom the depth and importance of the Chinese auto industry these days. Most of us haven't heard of the vast majority of their homegrown car brands, and we're pretty unlikely to ever see them, either. But this is still the world's largest auto market, and these days it's more competitive than ever on every single front.
As I wrote yesterday in my article titled "China's Homegrown EV Brands Are Dominating Their Foreign Competition," China's own brands have really gotten their shit together in recent years and many of them have been EV-forward [Editor's Note: They haven't really had a choice. -DT] while Western and other Asian brands are trying to make that pivot. So at Auto Shanghai this year, the latter companies are trying to prove they've still got it to Chinese buyers. Here's Reuters with the lay of the land:
Global automakers, including Toyota and Volkswagen, took the stage at the Shanghai auto show on Tuesday with built-for-China and electric-drive products to compete for a high-stakes comeback in the world's largest market.

But after a year when trends have shifted sharply against the established foreign brands that once dominated in China, executives from Chinese automakers offered a reality check: the game is moving faster and the pressure to cut prices is getting more intense.
And here's a bit of shade from one of China's up-and-coming EV brands:
Tesla (TSLA.O), which has faced some pushback from Chinese consumers and some of its earliest fans for not introducing new models and features faster, opted to skip the Shanghai auto show this year. The company reports first-quarter results on Wednesday where the key focus will be how much its discounts in China and other markets cut into its margin.

"The real situation is that the Model 3 was competitive in 2018, but not so competitive today, and it is normal for them to cut prices," Nio founder William Li told reporters. "You can get better cars for the same price in China."
Say it with me now: oooooh!
So what's happening in Shanghai this year? BMW unveiled the new i7 M70 and pledged to release 11 (!!!) new EV models in China by end of year; Toyota will debut two new EVs and a Lexus minivan, pictured below (we'll have a blog on that shortly); Volkswagen showed off some new concepts; Ford gave us the Chinese-made all-new Lincoln Nautilus; and Honda, another Japanese automaker that's been slow to the electric game, dropped three new EV SUVs for the Chinese market too.
Expect more news from this show throughout the week.
But China Isn't Messing Around Either
But right now, China's brands have the sales momentum. And they're actually doing some interesting stuff. Remember the BYD Seagull EV? (No? Tell me you didn't forget about the Seagull! How could you?) It's also making its official auto show debut in China, and it's a budget Corolla-killer on electric power. Also from that Reuters story:
The Seagull will start at the equivalent of just over $11,000. By comparison, Toyota's most popular EV on offer in China, the bZ4X, starts at more than $29,000.

"Amazingly affordable," Bill Russo, founder of Automobility, a Shanghai-based consultancy. "This will be the best-selling car in China within six months of launch."
But what is going on with BYD these days? Wasn't this Warren Buffet-backed company supposed to take over the world? That's happening a bit slower than expected,
Automotive News
reports, but it's poised to quietly become the next big auto giant most Americans have never heard of:
Its annual sales more than doubled in 2022 from a year earlier to approach 1.86 million electrified passenger vehicles, making BYD the second largest car brand in China, next only to Volkswagen.

It made the company the world's largest electrified-vehicle maker and the No. 1 EV maker in China, though it still trails Tesla Inc. in global EV sales.

This year, BYD began a market launch into Germany. That a young Chinese brand would have the chutzpah to tangle with Europe's biggest market is raising eyebrows there. A few months earlier, BYD also began selling in Finland, the U.K. and Sweden, with Australia, France and the Netherlands next on its list. To feed its envisioned European EV sales, the company was negotiating earlier in the year to acquire Ford Motor Co.'s soon-to-close assembly plant in Saarlouis, Germany. But in February, a company executive told Bloomberg that BYD is more likely to construct its own European plant, along with its own local batteries.

Product is coming fast. BYD started in Europe with three models: a compact crossover called the Atto 3, a large SUV called the Tang and a large sedan called the Han. The company is now indicating that two more models could arrive this year: a mid-size electric sedan, the Seal, and an affordable small car called the Dolphin.

[…] In addition to taking on Europe, the company is stepping up efforts to export electric sedans and crossovers to Southeast Asia, Latin America and the Middle East. Last month, it started construction in Thailand of what will be its first overseas plant. The new factory will have an annual capacity of 150,000 vehicles when completed next year.
The big question remains whether it can launch a successful entry into the American market, which will be incredibly difficult given U.S. tensions with China. Just look at how the Inflation Reduction Act is designed to hit that country specifically, or the Congressional hearings around dance video app TikTok. But if you ask me, it's a question of when, not if. BYD's probably the most well-positioned Chinese brand to make its presence known in America. It's certainly doing so elsewhere.
Pay Attention To Zeekr, Too
Another one with world domination plans is Geely. It owns Volvo, Polestar, Lotus and some other brands you may or may not have heard of. And we've covered before why one of them, Zeekr, is worthy of your attention too. Zeekr officials at the auto show announced a big push into Western Europe within the next three years. Here's Car News China:
At the 2023 Shanghai Auto Show, Zeekr officially unveiled its global strategy. Spiros Fotinos, Zeekr's Vice President responsible for European operations, announced that the company will establish a presence in most of Western Europe by 2026 and aims to become a leading brand in the electric vehicles market in 2030.

Fotinos also presented three pillars of their European strategy: Excellent products, one-stop service, and direct sales models. The last means that Zeekr will own all its sales and delivery centers, avoiding third-party dealers. It's the same strategy they use in China. A similar approach is used, for example, by Nio, while BYD uses the traditional dealers model in Europe.

The first EU Zeekr stores will be launched in Stockholm (Sweden) and Amsterdam (Netherlands) in 2023, and the first deliveries will begin at the end of this year. The first Zeekr EV in Europe will be a 001 fastback SUV, which Zeekr calls shooting brake and the mid-size SUV Zeekr X. Debut in Q4 2023. Zeekr's HQ will be in Amsterdam.
Zeekr also filed for a U.S. IPO in December, and this cat Spiros Fortinos is a 24-year veteran of Toyota and Lexus. I do wonder where these cars end and Polestar and such begin, but maybe brand differentiation isn't such a big deal when you're trying to take over the world?
Another Autopilot Fatal Crash Reported
Finally, more bad news for Tesla's Autopilot system, which is facing regulatory crackdowns and lawsuits over crashes and its misleading "Full Self-Driving" name. Bloomberg reports Tesla has reported yet another fatal crash from earlier this year, bringing the death total to 17:
Tesla Inc. disclosed to U.S. regulators another fatal crash involving automated driver-assist systems, bringing its total to 17 since June 2021 when the government required carmakers to begin submitting data on these accidents.

The crash involved a Tesla Model S that collided with an emergency vehicle in February in the San Francisco Bay Area. At the time of the accident, the National Highway Traffic Safety Administration asked the company for more information.

The crash was one of 66 reported accidents that were included in the latest public release of data collected by the NHTSA about crashes involving so-called Level 2 automated driving systems, gathered under a June 2021 order demanding carmakers and technology companies report the incidents.
This is the first time Tesla confirmed Autopilot was in use during the crash, which killed the Model S' driver and injured four firefighters.
Your Turn
TMD was a bit abbreviated today as we work on all the news out of China, but what do you think of it all so far? Both the cars from the show and the trends we describe here. And would you buy a Zeekr or a BYD if it was available to you?