A good Wednesday morning to you all, but especially to Autopian publisher Matt Hardigree, who turns 40 today [Ed Note: It was yesterday – MH]. Please wish him well in the comments, and let him know he barely looks a day over 38. We're celebrating around here by doing Matt's favorite thing in the world: talking about EV tax credits, e-fuels and ChatGPT in cars for the morning news roundup.
Hyundai, Kia Are Losers In Revised EV Tax Credit Scheme
It's my personal belief that the Inflation Reduction Act's EV provisions are a good thing, for they're already proving extremely effective in both modernizing how the tax credit scheme worked and building a homegrown car and battery production infrastructure. But there are winners and losers in every game. So far, the winners here are the EVs that happen to be built in America, for buyers cannot secure the tax credits of up to $7,500 unless the car's final assembly is completed here.
The losers are Hyundai, Kia and Genesis. You have to feel bad for those guys; they rolled out some of the best EVs in the game, saw rising sales and seemed poised to be one of Tesla's most fearsome competitors. Unfortunately, they are all, for now, built in South Korea, so they don't get tax credits anymore. The LA Times had a whole story about this recently. Hyundai Motor Group has—or thought it had—a pretty good relationship with the Biden administration, but it got burned in the end.
The new U.S.-focused credits are having an immediate effect on sales, reports Automotive News today. (So are the price cuts instituted by Tesla and Ford, to be fair.) Experian data for new-vehicle registrations shows that the Koreans are already taking a hit:
That last bit is awesome news, actually. EV sales are up! We love to see it, folks.
The Hyundai Motor Group isn't taking this lying down, obviously. The upcoming Genesis GV70 Electrified will be built in Alabama, so it'll qualify for tax credits. The company is also making big investments in EV and battery production here, and it has the scale and power to set that up relatively quickly. But these things don't happen overnight.
Insert The Hindenburg Joke Of Your Choosing Here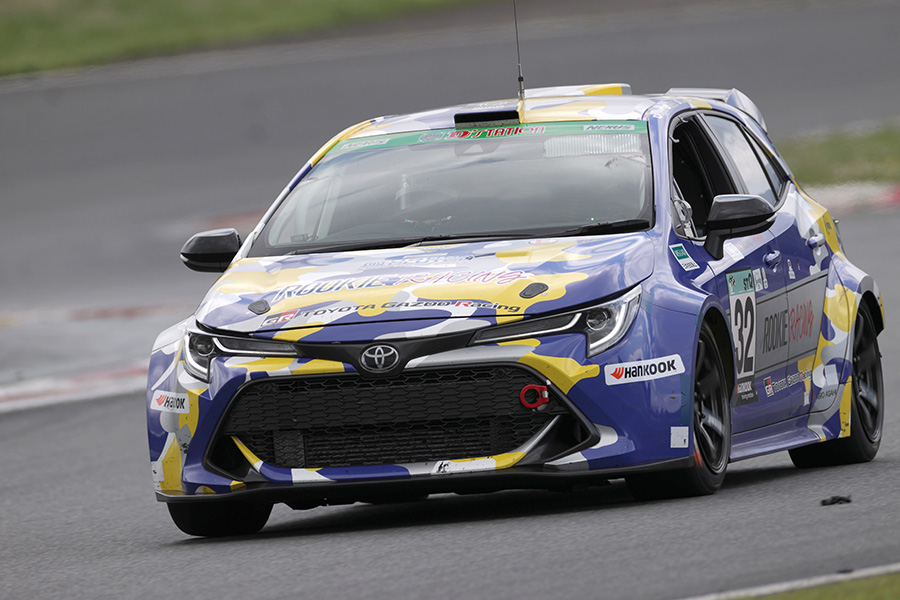 Other people you should feel bad for today include Akio Toyoda, outgoing Toyota CEO, hydrogen evangelist, EV skeptic and avid motorsports fan. He was supposed to race a hydrogen-powered Corolla race car at Japan's Super Taikyu series this weekend, but unfortunately, the car went up in flames instead. More from Automotive News:
Granted, it's not like gasoline and battery-electric cars don't have fires. But it's still a bummer of a way for Akio to go out before he retires from the CEO job. Or maybe not. I get a sense the dude will just spend most of his free time doing track days, as some guys do with golf when they retire.
How BMW Views E-Fuels
E-Fuels are getting a lot of attention lately as the German auto industry has a "Wait a minute, what the actual fuck" moment as it realizes the implications of the EU's possible ban on internal combustion cars after 2035. That very likely could have a huge impact on its auto sector jobs, so certain German political parties are making a last-minute bet to save the engine business. Porsche, in particular, is making a big investment here as it seeks to preserve what it has, even as it also makes a big push for more EVs soon.
Over at Road & Track, former Roadshow/CNET Cars boss and friend of the site Tim Stevens has a great explainer on how this stuff could work, complete with a trip to Chile to personally test Porsche's e-fuels. It's a good read and essential if you want to understand this better.
My take is that this technology certainly has potential, but it's also in its infancy; this is like a Hail Mary play with five seconds left in the game, not a viable powertrain strategy that could keep engines running forever. (Plus, e-fuels still burn carbon in engines; they are only technically carbon-neutral when they're made with expensive, complex direct-air carbon capture technology.)
Porsche wants to do this so it can save the flat-six. Understandable, but maybe not in line with reality. So where does BMW stand on this? In this short Reuters dispatch, CEO Oliver Zipse says they're more plausible for use in existing cars, rather than new ones:
"The main impact of e-fuels is on existing fleets, not in the regulation of new vehicles being hotly discussed in Europe," Zipse said.

"We aren't discussing the existing fleet. The only opportunity to make a difference there is e-fuels. I agree strongly with the colleagues proposing that, particularly because our motors are prepared for it," he added.
He has a point there, and I'll tell you why. If the collective goal is ultimately to decarbonize passenger car emissions, forcing car companies to only make EVs by a certain date doesn't solve the problem of all the ICE cars currently on the road right now that will be in service for decades to come—not to mention all the new ones due out in 2024, 2027 and so on. So Zipse says that e-fuels could be a good option to replace gasoline for all of the existing ICE cars on the road, as we transition to (presumably) battery power. But nobody should believe we can magically save the climate by making everybody buy a $65,000 EV tomorrow.
I'll take Zipse more or less on good faith here because BMW's actually doing a lot of interesting things
on the sustainability front
. And it's fair to criticize eventual ICE bans as not doing enough to address existing car emissions. But Porsche seems to be suddenly hinging the future of engines on this stuff, and if it wanted to do that, it maybe should've started 20 years ago.
Not Quite ChatGMC Yet, I'm Afraid
GM spokesman Stuart Fowle said the company hasn't confirmed any specific plans to deploy an AI voice assistant at this point, but that the company's software engineers are studying the space.

"As part of its growth strategy, General Motors views digital software and services as a core market where we intend to lead within the transportation sector. The Ultifi software platform the company will deploy this year will enable a new era of software-defined vehicles with digital experiences that can grow and evolve over time," Fowle said, noting that the shift won't just be about the evolution of voice commands.
How this blew up so much, I do not know. Possible use cases include prompts that tell a driver how to change a tire in case of an emergency, or vastly more advanced AI-driven virtual assistants for cars. Is it possible this stuff will catch on in vehicles? Sure, maybe. I have no idea.
But the whole auto industry is reeling a bit after the reality check we saw last year from autonomous cars, specifically fully driverless robo-taxis. We'd all do well to take a deep breath and not assume every piece of brand-new tech is The Next Big Thing That Will Change Everything®.
Don't even get me started on crypto, either.
Your Turn
Do you think generative AI has any sort of role in cars? If so, what would you like to see it do?