While we're well into the dawn of an electric age, fossil fuels aren't dead yet. Case in point? China's new gasoline-powered Chevrolet Equinox could come to America. These photos of the new Chevrolet Equinox come to us via China's Ministry of Industry and Information Technology, which is how many cars debut these days if they're sold in the Chinese market, and I like what I see. But wait, Chevrolet has that new Equinox EV coming out, so why would it need another gasoline-powered Equinox in America?
First of all, the current Equinox first appeared in China under similar conditions as this one. Secondly, GM's a car company, and companies are interested in printing money hand-over-fist. With not everyone aboard the EV train, a new gasoline-powered Equinox could pick up fossil fuel devotees and those who can't practically charge at home. Apartment-dwellers, people with ancient 100-amp panels who commute too far to top off on 120-volt power, those sorts. Oh, and that's assuming the Equinox EV production ramp is fast and steep — the current Equinox has sold well over 100,000 units in every year except 2022, far beyond the scope of GM's current EV sales. In short, a new gasoline-powered Equinox might actually be necessary.
Up front, the Equinox showcases a lot of grille, but there's a high chance that much of it is non-functional. The small lower grille probably doesn't do much, judging by how the license plate mount is allowed to block airflow, but that's showbiz, baby. Likewise, the upper grille could just be a garnish, with most of the breathing coming through a large, rectangular, horizontally-slatted grille smack-dab in the middle of the fascia. It's a reasonably clean look, and combined with the very Trax-like split headlamp treatment, should help this front end age well.
[Editor's Note: I dunno, it looks an awful lot like the Blazer: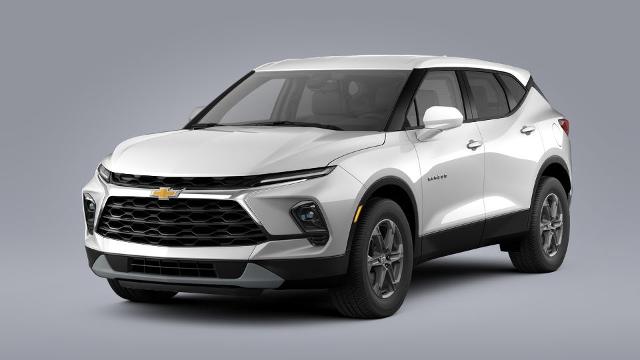 And honestly not that different from the Trax: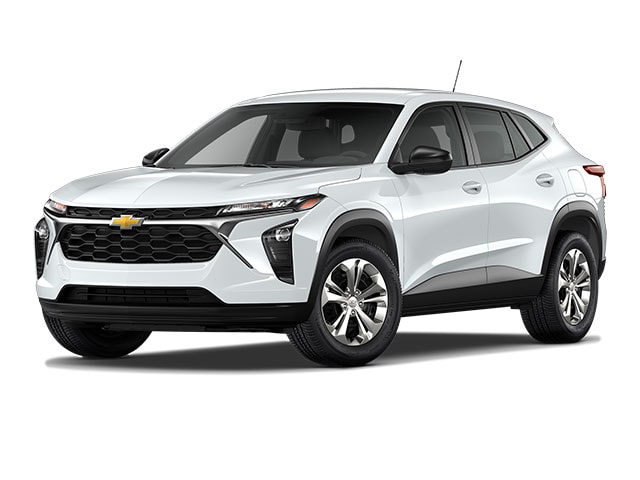 And is it that much different than the Trailblazer?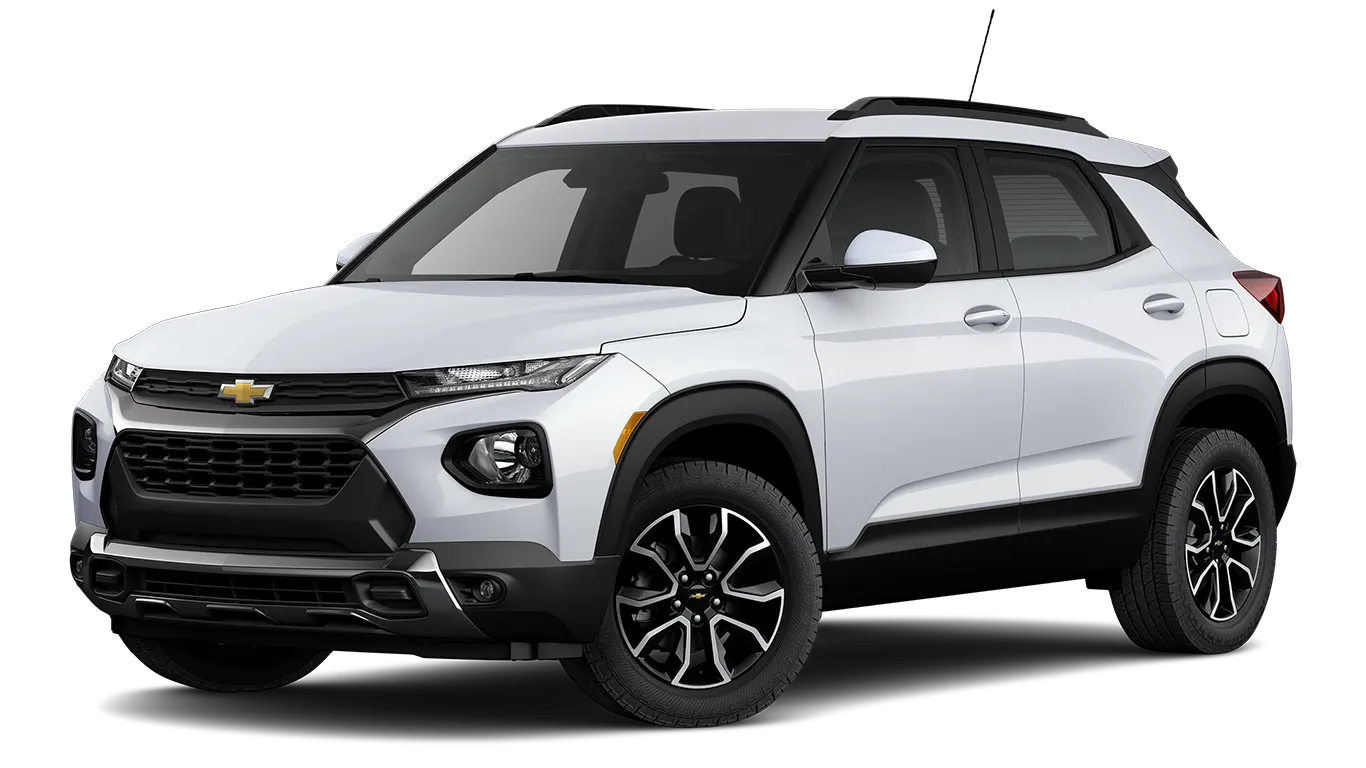 I'm a little bored. And by "a little" I really mean "a lot." -DT]
Move around to the side of the Equinox and it's clear that GM's gone all boxy. Think Nissan Rogue, but with more interesting touches. The shark fin C-pillar treatment is reminiscent of the B-pillar on the dearly-departed DS3 three-door hatchback, while the angular roof rail conjures up VinFast of all things. Those touches of intrigue are somewhat tempered by traditional GM touches like squared-off wheel arches and character lines that seem to butt heads, although that's to be expected. For a mass-market vehicle to sell in droves, it helps to not rock the boat too much.
Around the back, Chevrolet continues its crusade to put C7 Corvette taillight wings on everything. From the faux-vents on the Trax come the swooping form of the Equinox's taillights, and it works. Job done, I reckon. It's a dramatic enough gesture to take eyes off the fairly plain form of the Equinox's rear end, but sometimes a bit of oatmeal is good for you. From the tall bit of unpainted cladding right up to the hatch opening so you don't scratch any paint loading and unloading cumbersome items to the trapezoidal license plate relief, the rear end of the Equinox feels decidedly functional, as it should.
While there aren't many pictures of the new Equinox out right now, the Ministry has published lots of close-ups that seem to indicate that a GM product is made of very GM-looking parts. Who knew? Still, there are a couple takeaways from this collage: A 360-degree camera system is available, a panoramic moonroof is on the options list, and the base alloys don't look bad. Not the most enlightening info, but still, good to know.
Power comes from a 1.5-liter turbocharged four-cylinder engine which totally sounds like it could make it across the ocean, mostly because it already has. The GM Small Gasoline Engine has appeared in various American-market vehicles over the past few years including the current Equinox. Experience with a very similar engine in a late-model Chevrolet Malibu suggests it's pretty adequate, capable of moving a midsize sedan from a stop to speed with neither joy nor derision. It's what you'd get if Canada's ominous No Name brand sold a giant yellow crate labeled "Four-Cylinder Powertrain." For a mass-market crossover, it should do nicely.
Overall, the new Chevrolet Equinox looks to be a handsome, practical-looking mass-market two-row crossover that should find more homes than just Hertz and Avis. While it's yet to be seen if it's sold in America, don't count it out. GM plans to go all-electric in 2035, which means we could still have more than a decade of new gasoline-powered vehicles.
(Photo credits: GM)
Support our mission of championing car culture by becoming an Official Autopian Member.
Got a hot tip? Send it to us here. Or check out the stories on our homepage.