There is a huge downside to my affliction for owning over a dozen cars, most of them German. Yes, my insurance is astronomical and my storage costs are nearly as much as my rent. But those don't even register as downsides to me. Instead, it's the processes to repair them. While none of my vehicles have experienced the maladies faced by our David Tracy, they instead have failures could have about a million (read: expensive) solutions. That's why the Autel MaxiPRO MP808BT scanner is now my favorite tool.
This thing makes getting to the bottom of complex issues so much easier.
[Full Disclosure: My Volkswagen mechanic and a Volkswagen-owning online friend both recommended this tool for my massive vehicle fleet. Not long after the recommendation, Autel reached out to me and asked me if I wanted to give a scanner a try. I used it on every broken car in my fleet.]
So, what is this scanner and why would you want it?
[Editor's note: Don't let this nicely-framed picture above throw you: This article isn't sponsored. Mercedes just wanted to write about how much of a godsend this diagnostic tool has been. I myself don't even have a car with OBD II, so I can't relate. But I'm assuming this is like a timing light with a color screen? -DT]
Modern cars are loaded with a ton of control systems and computers. You not only have obvious ones like your ECU and TCM, but there are computers for your instrument cluster, infotainment system, body control functions, active safety functions, passive safety functions, lighting and other electrical functions, and so many more. Today's cars are smarter than ever, but that sometimes means old troubleshooting tricks don't work.
To give an example of what I mean, here's my 2005 Volkswagen Passat TDI wagon. This silver diesel wagon may be 17 years old, but that doesn't mean that working on it is always easy.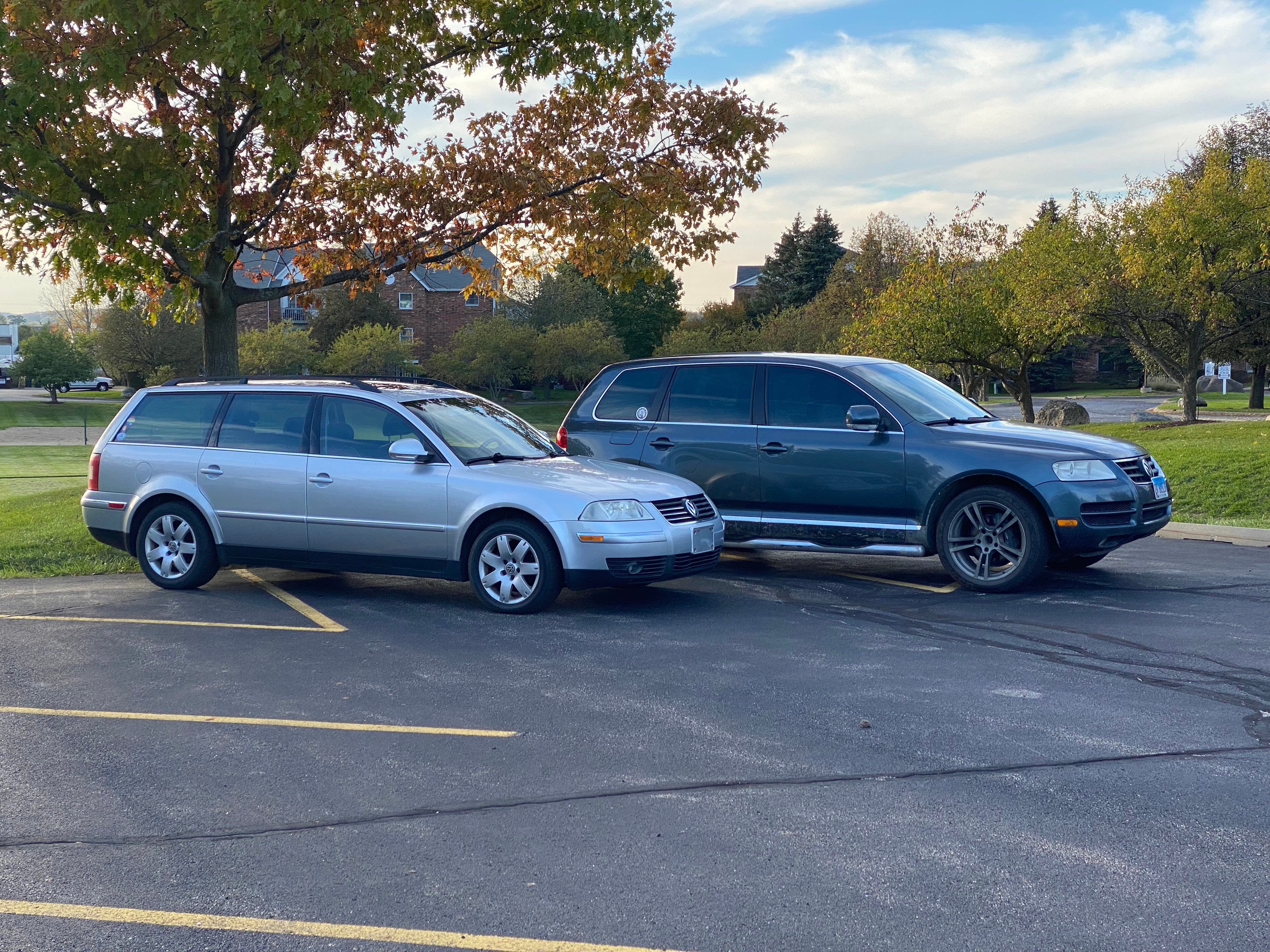 A few weeks ago I found myself stretching the wagon's legs on the highway when the transmission vibrated a ton before slamming into fifth gear. The red gear indicators on the vehicle's instrument cluster all illuminated at once.
The average person might think to take one of those cheap OBD scanners and shove it into the vehicle's OBD port. That's a fair assumption to make; fully illuminated gear lights in an older Volkswagen are the car's way of indicating a transmission fault. But guess what? You're not going to get anything on a generic OBD scanner.
Instead, you're going to want something with more horsepower. For a Volkswagen, one of the best tools that you can buy is the Ross-Tech VCDS, which gives you a dealership level of access and diagnostics to the vehicle's systems. But what if you're like me and you're working on vehicles from a variety of brands? That's where the Autel MaxiPRO MP808BT comes in. It gives you most of the functions that you'd find on a dedicated system like VCDS, but you aren't saddled to a single brand.
Autel is the diagnostic tool brand of Intelligent Technology Corp. Ltd, a company headquartered in China. The brand's devices are meant for the independent automotive technician, but can be used to supercharge an enthusiast's prowess, as well. This particular scanner sits in about the middle of Autel's diagnostic tool range, costing about $800. The company's cheaper units have fewer features and coverage. Meanwhile, more expensive units can be like having a repair garage in the palm of your hands, where the units can go as far as to give you step-by-step tutorials.
The MP808BT has countless functions that normally require a dealership visit; Functions like programming key fobs, working with safety systems, individual testing of vehicle systems, and programming TPMS. However, the scanner's ability to program fobs and TPMS is more limited than the company's more expensive units. So you may run into situations where it can program one car's fobs, but not another. Unfortunately, it's not readily apparent what cars it works better for, so be sure to check online reviews.
During my time with the tool thus far I've used it on a few of my Volkswagens, a couple of Smarts, my Saturn Sky Red Line, and my fiancée's Toyota Prius. Here are my highlights.
Diagnosing My Diesel Smart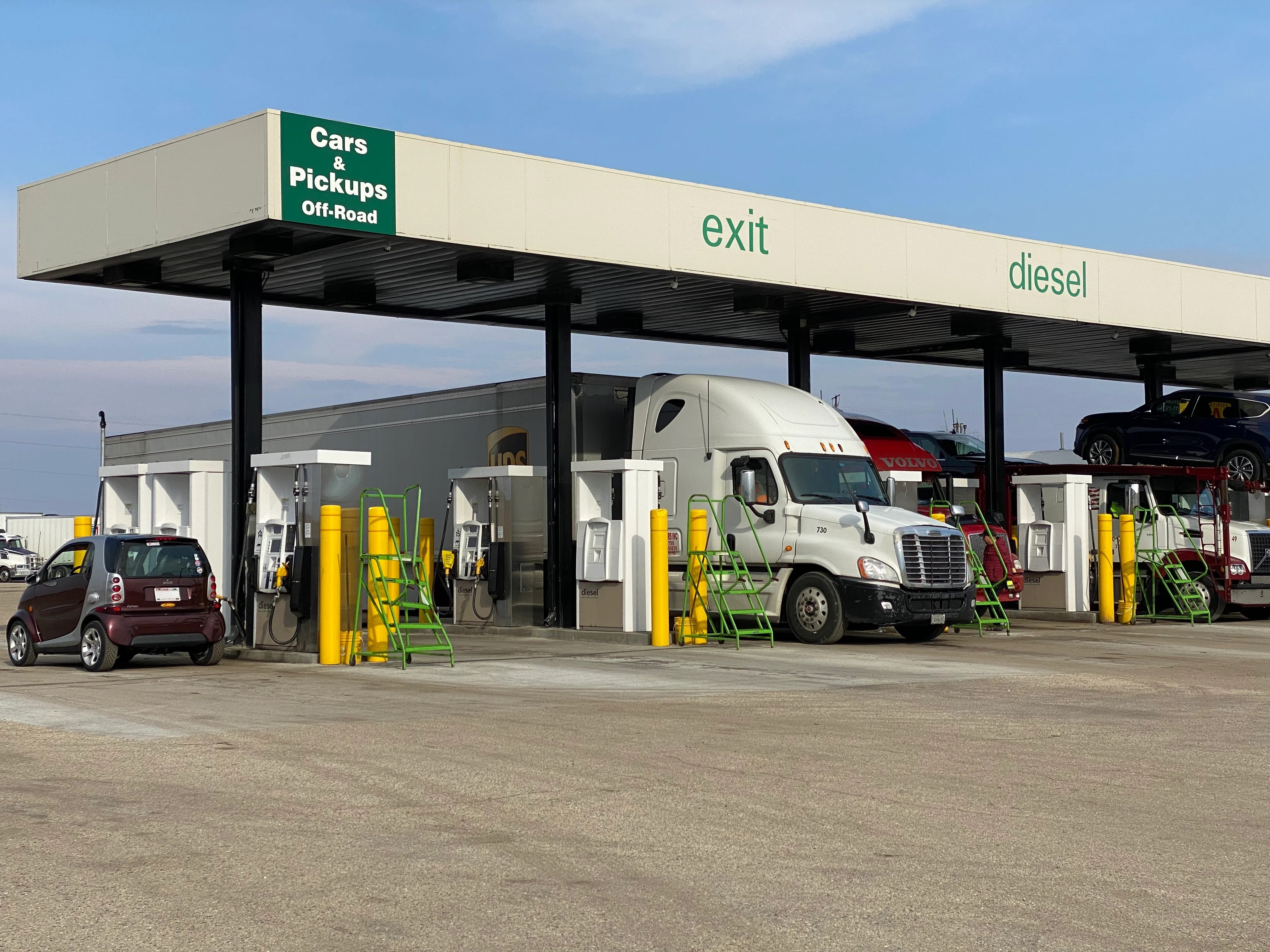 When I bought this 2006 Smart Fortwo Passion Coupe CDI, its previous owner told me that the check engine light was on because one of the diesel engine's glow plugs were shorted out. It also had an airbag light on because they removed the driver seat at one point.
I was able to confirm the seller's story with a generic scanner, but as I said before, a generic scanner isn't even going to touch a vehicle's safety system.
When I got home I plugged the Autel's dongle into the vehicle's OBD port. From there I was able to launch the scanner's diagnostic program, which pulled the Smart's VIN and ran a scan of the whole vehicle's systems. Three of the vehicle's systems came back with faults. I got a code for bad communication with the instrument cluster, the bad glow plug, and this error regarding the driver airbag:
Naturally, I first cleared the error just to see what happened, and it came back literally a second later. That sent me snooping around the car for answers. The seller said that he removed the driver seat once, so I checked its wiring. Sure enough, the seat's weight sensor was unplugged.
I love an easy fix.
Ah, but don't think that will cause the light to go off. Smarts will stubbornly display the airbag light even after a fault has been resolved. The idea is that you'll take it to the dealership to have the car checked out and the light turned off. That's fine, except that no Mercedes-Benz dealership in the States is authorized to mess with these first-generation cars.
However, extinguishing the light was no problem for the MP808BT, and it hasn't returned since.
Next, I hooked up the MP808BT to my recently revived 2012 Smart Fortwo Passion Coupe.
The Smart Ran Like Crap After I Fixed It. Here's What The Scanner Said
This car sat for over two years not running. I tried to revive it a number of times during that time. As a result, the car has sporadically gotten power every now and then from batteries of varying health. It was no surprise to me that when the car finally did start there were hundreds of errors from all kinds of systems. The car had codes for misfires on all cylinders, a loss of connection for many of the vehicle's modules, and the car even convinced itself that it, too, had an airbag fault.
Some of the car's problems were accurate, as the vehicle was actively misfiring. The engine was previously stuck and now it was drinking over two-year old fuel, so I wasn't surprised there. And all of the loss of connection errors could be explained by me ripping the battery out of the car when my revivals failed. I cleared all of the codes and only got back the ones that were already active from before the car was sidelined. Whew.
One thing that I did find useful here was that the MP808BT was able to tell the Smart to run through its transmission programming. You could do this by simply driving the car, but I'd rather the car run into a fault here than on the road.
VW Passat Diesel Transmission Shift Issues
Let's go back to that aforementioned 2005 Volkswagen Passat TDI wagon. When it failed to properly engage fifth gear it illuminated the transmission error light and eventually went into limp mode. No check engine light. Plugging in the MP808BT revealed a code implying that the torque converter had inadequate performance and another suggesting an incorrect ratio from gear four.
Armed with these codes I went to VW forums, which first suggested checking transmission fluid. Sure enough, the car was low. I filled it up, took it for a drive, and the problem was gone.
Turbo Issues With The Diesel Jetta SportWagen
The next time the tablet would see use would come after my trusty 2010 Volkswagen Jetta SportWagen TDI became not so trusty. It went into limp mode during a highway cruise, producing a P0299 code for turbo underboost.
It happened just once then didn't come back. It's now 500 miles later and it still hasn't come back.
These cars don't have boost gauges so normally, you have no idea how much boost the car is creating. However, thanks to the MP808BT, you can read live data from all of the ECU's channels. For this Volkswagen, ECU channel 11 gives you the boost that the car is requesting against how much boost that it's getting.
In my case, the boost that it's getting is just a smidge lower than requested.
My VW gurus tell me that this could be because of the very beginnings of a boost leak (an air leak in the boost piping) or the beginnings of a vacuum leak. Another told me that the turbo's actuator could have gotten temporarily stuck from non-use. But since the issue hadn't come back in 500 miles the consensus was to keep watch on it to make sure the boost figures don't get worse. It hasn't happened since.
Checking Out The Saturn, Diagnosing Prius Window Issues
Finally, I popped the tool into the OBD port of my Saturn Sky Red Line.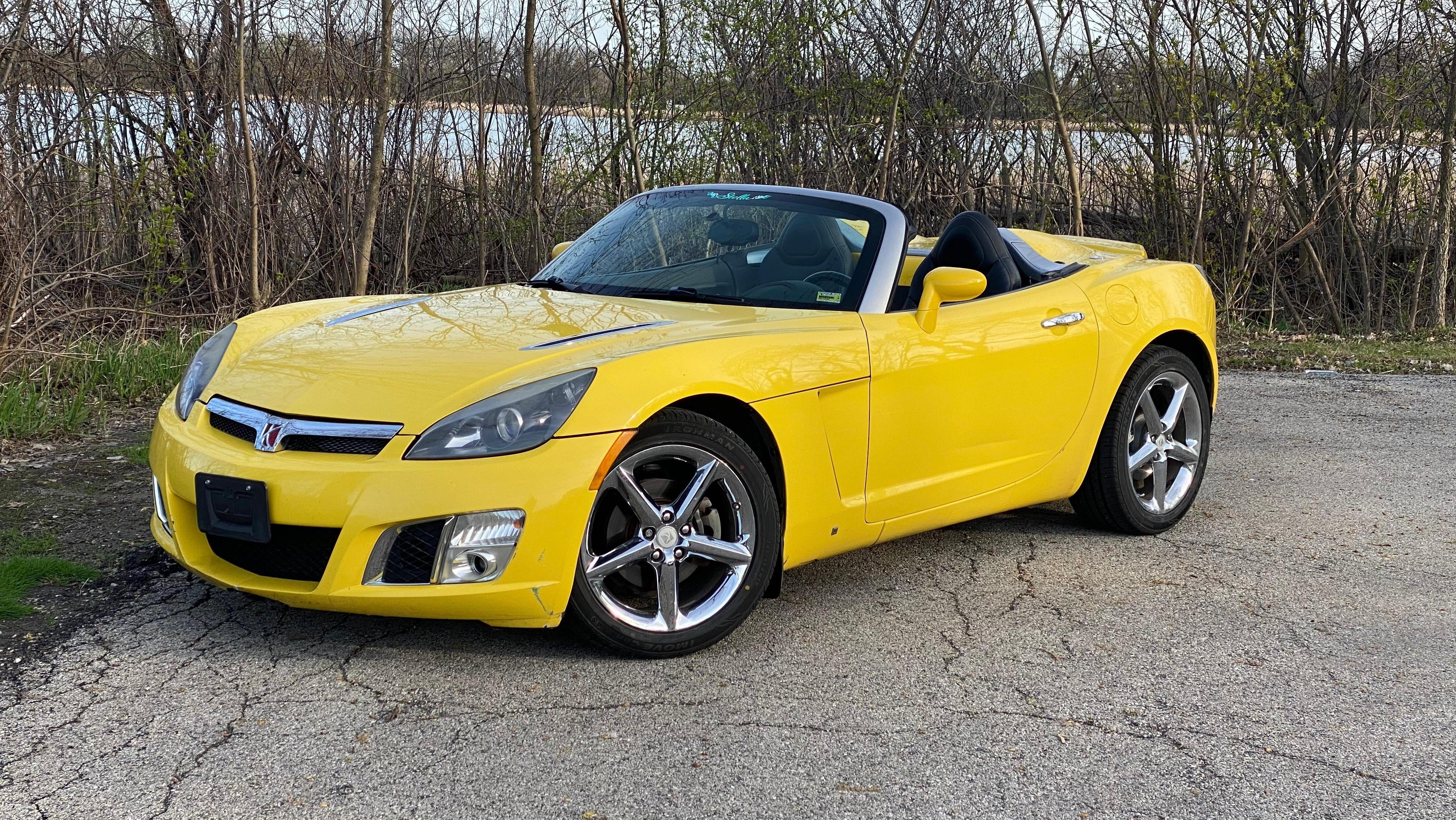 The car's check engine light wasn't on and there weren't any indications of problems, but I was curious. I found an astonishing number of historical, not-active codes from across most modules. The neat thing was that the codes seemed to coincide with the car's long service history. My Sky has more or less had everything replaced but the engine, transmission, and body in its lifetime. It wasn't crashed or flooded, just hilariously unreliable.
For a final demonstration of what this scanner can do, let's look at a common scenario. One day, your driver window stops working. In the past, you really only had to check the switch and the regulator. When you hit the switch, power goes to the regulator. So when your window stops working, it's going to be the switch or the regulator.
However, today's cars have nifty one-touch automatic down and up windows that can also stop in their tracks for obstacles. When you hit the switch here, a signal goes to a module, then the module tells the window what to do. This adds a little more complexity to troubleshooting.
With this scanner, you can watch the live data produced when you hit the window switch. If you hit the switch and it doesn't indicate switch press then you know that the signal probably isn't making it to the module. It could be a bad switch or wiring.
If it indicates a press but still doesn't work, then you know that the issue is likely past the module, be it wiring or the regulator. You can also use it to verify if your auto windows aren't working because of a bad switch. It can go even further, using test functions to use the module to operate the part in question. That way you can verify that the module isn't broken.
The Autel MP808BT will run you $799 and is sold at countless retailers. One caveat is that the purchase isn't a one-time deal. The scanner comes with a yearly subscription that runs about half of the cost of the unit. The subscription ensures that the system has the most up-to-date diagnostic software. You don't need to buy the subscription and you don't lose functionality if you don't buy it. But, not having the subscription means that the system may not work well with a vehicle introduced to the market after the subscription expiration.
Overall, this is already my favorite tool. After all, it's basically the scanner that informs me about what tools that I'll have to use. I haven't even cracked the surface of what this little thing can do. Would I say it's a must if you own just one or two cars? Probably not. If you have one or two reliable vehicles then you may never end up using it to its potential. But if you have a whole fleet consisting of different brands of unreliable cars, I think you'll be happy that you bought it.
(This post contains a few Amazon affiliate partner links. If you buy something by clicking on a link The Autopian may make a commission)