Nobody ever said the auto industry's transition to electrified and connected vehicles would be easy, and General Motors is feeling that sting right now—or is it smart by taking a more cautious approach to production? We'll be talking about that today, as well as Mini's Britishness, Nissan's costs and Cummins' plans for the future. Let's make it happen.
GM's Big EV Rollout Is Going Slower Than Expected
At the beginning of this year, it seemed like there were a ton of legacy automakers locked and loaded to take shots at Tesla's share of the EV market. Now, as we approach the end of Q1, we realize that if that's going to happen, it won't overnight. Case in point: GM, which has an extremely promising forthcoming EV lineup, but is stalling at actually getting those cars on the road, the Wall Street Journal reports.
We've covered this issue before, with Cadillac Lyriq production specifically. But a few months later, the problem isn't getting much better. Here's what the WSJ had to say:
More than 15 months after GM began building the electric GMC Hummer pickup truck, the company has been making roughly a dozen a day, a figure far below initial targets for this point in the rollout, people familiar with the matter said. The Hummer has a wait list of more than 80,000 people. Some Hummers have been stuck at dealerships under a sales freeze since October, as GM investigated a potential problem with water seeping into the battery pack.

GM's other high-profile new EV, the Cadillac Lyriq SUV, which it started selling almost a year ago, is also experiencing an unusually slow ramp-up. Through February, GM had sold roughly 1,000 Lyriqs since it began building them in March 2022. Comparatively, Tesla Inc. sold an estimated 252,000 Model Ys in the U.S. last year, according to research firm Motor Intelligence. The Lyriq is a direct competitor to the Tesla Model Y.

GM aims to produce 36,000 Lyriqs in the U.S. this year, 9% lower than its original target, partly because of a tighter-than-expected supply of battery cells, people familiar with the matter said.
Did you know the Lyriq started production in March of last year? I don't think I've seen any of them on the road, come to think of it.
What's happening here, exactly? Battery supply chain challenges, for one; it's going to be a minute before all these Inflation Reduction Act-driven U.S. battery factories will be online. That, and quality control issues, plus the ever-difficult challenge of making software that doesn't suck. But GM's customers, many of whom are quite excited about these cars, are getting frustrated:
Brooklyn resident Jonathan Mason said he ordered a black Lyriq in September 2021, and emails from GM indicated that he would receive the SUV by the end of 2022. That time frame slipped, and his dealer told him last week that there is no set delivery date for Mr. Mason's Lyriq.

"This has been a harrowing process," said Mr. Mason, a 36-year-old who works in healthcare information-technology at a New York health system, and is the son of GM retirees.
(Also, good luck charging that thing in New York City, amigo. If you need tips on how to run a 100-foot extension cord out your window to slow-charge this thing when you manage to score street parking in front of your place, holler at me.)
Some of this is surprising news. I understand why a slower rollout makes sense for the Hummer EV or the Cadillac Celestiq, as those are higher-end niche vehicles that were always going to be relatively limited in production. But the Lyriq? That's meant to be Cadillac's EV volume-seller crossover, priced to compete in that $60,000-$80,000 luxury range. GM needs to get those out and soon. For what it's worth, people whose opinions I trust say the Lyriq is extremely good. But that doesn't matter if GM can't put them in customers' hands.
So that's disappointing. On the other hand, I think GM's eager to avoid the quality mishaps that are plaguing Ford right now, especially on the EV front. And it's had plenty of its own headaches there with the various Chevy Bolt fires; I doubt it's eager to see such problems spread across the board.
[Ed note: I'd just like to point out the shocking number of issues automakers have had with their initial EV offerings. VW's ID.4s have been plagued with software issues, Toyota's BZ4X has had some odd wheel-falling-off issues, ditto with Rivian, Chevy's had the Bolt fire problems, Hyundai and Kia have had to issue a recall over potential rollaway issues associated with the electronic shifter, Ford's F-150 Lightning production has stopped over battery concerns, and on and on. And while you might have expected issues on any new car, these early EVs are things automakers need to get right; it's a critical moment for them to build trust in this new era. And right now, everyone's screwing up. Random thought: Right now, cars that were designed by teams working remotely are hitting the market. I wonder if we'll notice any difference in quality as a result of the change in the way cars are developed? -DT]. 
Nissan Works On Cost-Killing, Again
Winning the EV game means more than just quality control and software that doesn't suck. It's also about cost control. Like any new technology, EVs are expensive to make right now. That will hopefully change as battery supplies increase and costs go down, but for many automakers making this transition, it's more about scale and R&D than actual money. For now.
Nissan is the latest big automaker to revise some of its strategy to focus on cost control for EVs, specifically cost parity with internal combustion engines and vehicles—and in this case that includes hybrid cars too.
I actually like this plan from Nissan a lot, if the company can pull it off: bring hybrid car prices in line with those of gasoline-powered cars by 2026. Here's one of its execs talking to Reuters:
The Japanese automaker said it will use the same components across models to make electric powertrains – the assembly which propels a vehicle – smaller and lighter, and reduce development and production costs by 30% within three years versus 2019.

It will also use solid-state batteries with materials that are cheaper than those usually used, such as nickel and cobalt, Senior Vice President Toshihiro Hirai told reporters.

"Materials that don't use such expensive precious metals are being developed, which will be a major factor in reducing costs," Hirai said.
Good luck to Nissan here. But a few caveats: from everything I've heard, solid-state batteries are about a decade away from being anything worth a damn at all, let alone for mass production at scale. So that's quite a thing to bank on, but given Nissan's resources, maybe it can figure that technology out.
Also, Nissan: if you need to ruthlessly cut costs, I know a guy. But he may need a few things cleared up in his personal life before you send him to work.
Mini Stays British, For Now
Real talk: Brexit has not been great for what's left of the British auto industry. Rather than deal with trade tariff uncertainty and rising costs for parts, the big international automakers and suppliers have largely just peaced out and taken production elsewhere. Ford cut a bunch of jobs in the UK last month and Nissan's COO is also telling His Majesty's Government to get off their asses and do something.
Electrification is making the situation worse; the UK doesn't really have a local battery industry, certainly not at a scale that would serve the auto industry. And if you have to import everything it's just not worth it. In fact, here's a fascinating tidbit from that Quartz News blog I linked to above:
The Economist pointed out that the crankshaft in a Mini made by BMW has to cross the English Channel three times for various stages of its manufacture before it can be installed in a car in the UK. Manufacturing processes like this are becoming much more onerous post-Brexit.
Not great. But for now, at least, Mini's Oxford plant will get a nice lifeline from parent company BMW, reports Automotive News:
The last time we saw British industry in such decline we at least got some great music out of it, but I don't see that happening this time around.
Anyway, it's great news for that Mini plant; BMW had already sent Mini EV production to China as part of its deal with the automaker Great Wall and the next-generation Countryman will be made exclusively in Germany.
So what does the future hold for this brand? It hasn't been a great couple of years for smaller cars (in the U.S., anyway; Minis are still ubiquitous in other parts of the world) and the days of BMW using an efficient small-car brand to offset fuel economy and emissions from its SUVs and sport sedans are basically coming to an end. Modern BMW makes tons of smaller cars, EVs and hybrids now. It may just not need Mini anymore.
I could see BMW offloading Mini entirely to Great Wall or some other automaker, probably a Chinese one, and being done with it entirely. But as a two-time Mini owner who would love to go for round three, I'd be extremely sad to see that happen, as it's hard to see a future in the U.S. if things go that way. Hopefully I'm wrong. It's happened once or twice before.
Cummins—Yes, Cummins—Gets Into Electric And Alt-Fuel Power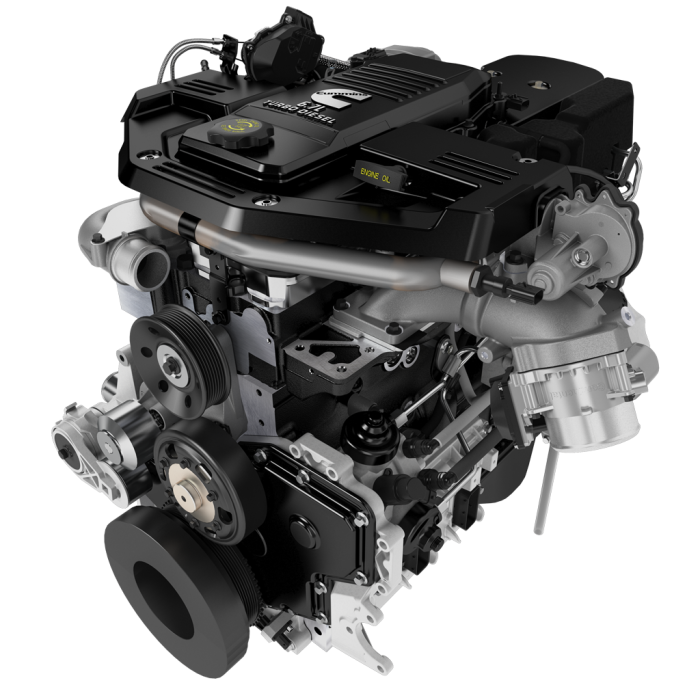 Speaking of The Future®: What do you do in the zero-emissions era when your company is basically synonymous with big, powerful diesel engines for trucks and industrial applications? [Ed Note: And also emissions solutions/exhaust aftertreatment. Cummins is elite in that area. -DT]. In the case of Cummins, you evolve or die. The company announced a big $1.5 billion investment into clean-energy technologies and a rebranding of the division to do it. One more from Reuters:
The U.S.-based engine maker announced on Wednesday it would change to name of its New Power division to Accelera and continue to offer battery electric and alternative fuel products such as engines, generators and power systems to meet its net-zero carbon emissions goal by 2050.

"We are actively evaluating the portfolio of what businesses we have. It is important to recognize that the core of our destination zero strategy is about zero emissions solutions and advanced solutions," Chief Executive Jennifer Rumsey said in an interview.

The Columbus, Indiana-based company, known for its diesel and natural gas engines, has accelerated its push towards clean energy solutions to sell to its industrial and commercial transporation customers as the trucking industry is expected to face tougher greenhouse emissions regulations this year.
Accelera! Good for Cummins. There's so much powertrain expertise in that company, it's good to see it change with the times. They don't want to become irrelevant and they're doing well enough financially right now to start making these moves.
Your Turn
What's the right course of action for automakers looking to make a big EV push? Get 'em out, or get 'em right? It's a little maddening that GM can't get the Lyriq into customer hands more than a year after production started, but I suppose that's better than eating a ton of recall costs if quality isn't where it should be yet. Are you concerned about these "early" EVs?
Support our mission of championing car culture by becoming an Official Autopian Member.