If you've had a plumber, handyman, or contractor pull up to your home in the past 26 years, chances are they've shown up in a Ford E-Series or one of GM's work vans. The Chevrolet Express and GMC Savana had an impressively-long run in the marketplace, but it appears that GM is finally ready to cut the cord. In 2026, the Chevrolet Express and GMC Savana may be replaced with EVs.
Citing a competitive analysis source, this news comes down from the folks at Autoweek. And honestly, it's a little bit of a shocker.
The American cargo and passenger van market has been undergoing some pretty big changes since the 2010s. The Euro-chic Ford Transit arrived on the block, joining the smaller Transit Connect and leading to the old E-Series being reduced to just a chassis cab. FCA (now Stellantis) started bringing over Fiat vans and slapping Ram badges on them. The Mercedes-Benz Sprinter finally got some more Euro-style competition in North America. And these new vans promise to help owners' bottom lines with optimized space and better fuel economy than the vans of old.
But over at General Motors, its offering was and still is the Chevrolet Express and GMC Savana. These are vans that originally hit the road back in 1996, getting some updates over the years. And the wild part is that aside from a new front end, they still bear that 1990s design. Aside from the discontinued City Express (a rebadged Nissan NV200), the General hasn't offered updated options like its competition.
But, if Autoweek's report holds true, then GM is finally about to change that.
According to the outlet, the full-size vans will end their production run after the 2025 model year. The holes left in GM's work van lineup will then be filled by battery-electric vans in 2026. There are no real details about this transition. However, the new vans are said to ride on GM's modular Ultium electric platform. The publication theorizes that the design could be similar to the BrightDrop Zevo 600 delivery vans, albeit in a smaller package.
TheDrive reached out to GM and received this response back:
We have said in the past that as part of GM's larger EV acceleration plans that we will add two new vehicles to our commercial portfolio. The first is a full-sized battery electric cargo van and the second is a medium-duty truck that will put both Ultium and our Hydrotec hydrogen fuel cell technology to work. We have not disclosed timing, names or shared any other details, so any articles reporting more are purely speculative.
If this is true, that means that GM appears to be taking on a more aggressive approach than its competitors. Ford is selling its ICE-powered Transit, Transit, and E-Series Cutaway alongside the E-Transit. And Ram plans to add an electric to its lineup, too. But these reported GM plans would erase ICE-powered work vans from GM's lineup entirely.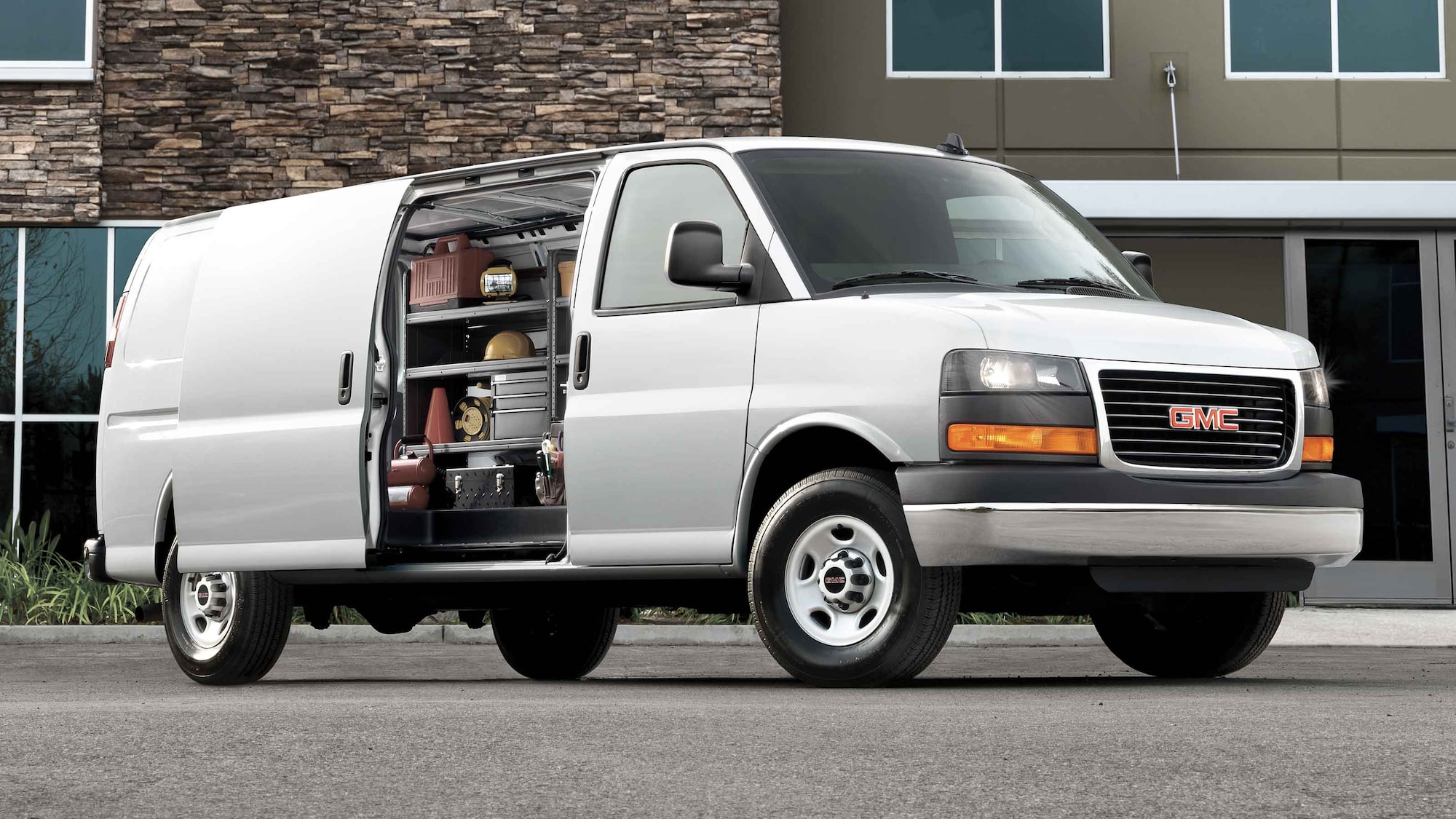 It's certainly a bold move, and one that may seem to leave some money on the table. Some businesses may still want ICE power depending on their needs. But if it's priced right it could work. And phasing out the gas vans does help advance GM's mission for an all-electric future. These types of vans are also often used on deliveries or service calls that would be well within an EV van's range.
I have reached out to GM for comment and possible clarification.
(All Photo Credits to General Motors.)