Twenty years ago, Volkswagen shocked and puzzled the automotive world with the release of the Phaeton. One of the wild fruits of labor of then chairman Ferdinand Piëch, it was a Volkswagen that wrapped pleasure, pain, and horrifying running costs into one astoundingly luxurious sedan. Volkswagen actually considered giving it a second-generation, and went as far as to build just a single running example before scrapping the project. Now, we finally get to see what could have been.
Volkswagen of the late 1990s through early 2000s was properly insane. At the helm was none other than Ferdinand Piëch, a grandson of Ferdinand Porsche, engineer, and someone who could totally pass as a James Bond villain. He's often credited with turning Volkswagen Group into what it is today. Under Piëch's rule, Volkswagen purchased Bentley, Lamborghini, Rolls-Royce Motors, and launched the modern incarnation of Bugatti.
Volkswagen's expansion would be notable enough, but the Group under Piëch then proceeded to create some of the wildest cars that the world had ever seen. The list of VW Group bangers during this era include the off-road sleeper Volkswagen Touareg/Porsche Cayenne, Bugatti Veyron, Volkswagen Golf R32, Volkswagen New Beetle, Audi A8, Audi TT, Volkswagen Lupo 3L…the list just goes on. And the concepts and engines were even nuttier. Remember the Golf GTI W12-650 and the infamous W8 engine?
Another vehicle that was the result of madman Piëch was the Volkswagen Phaeton.
Piëch allegedly set ten standards for which the Phaeton was to meet. Apparently, most of these standards never reached the public, but the few that did perfectly illustrate why the Phaeton is adored by hardcore Volkswagen fans. One requirement doesn't sound all that sexy, but it was that the vehicle needed a torsional rigidity of 37,000 N·m/degree.
Another is that the Phaeton needed to reach 190 mph without vibrations. And maybe the most absurd, but the Phaeton needed to able to drive all day at 186 mph in 120 degree temperatures while keeping the cabin at a cozy 71.6 degrees. [Editor's Note: What the hell was Ferdinand planning to do with this car? – JT]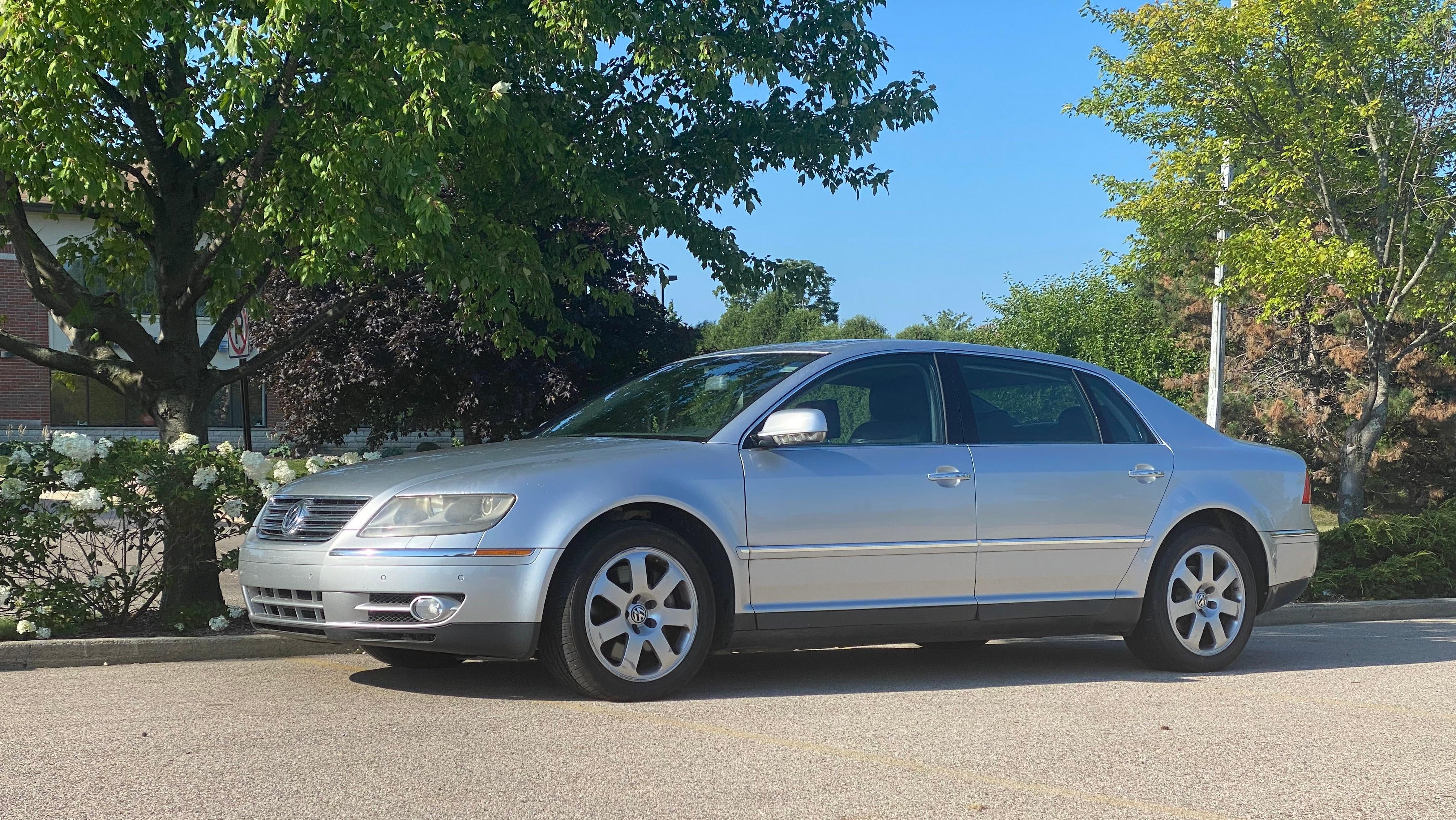 The original Phaeton was available with a variety of engines from the corporate 3.2-liter VR6 to the 3.0-liter V6 TDI and all of the way up to the infamous 5.0-liter V10 TDI and 6.0-liter W12.
The cheapest VR6 models came standard with front-wheel-drive for a couple of years, but otherwise these engines spun all four wheels through 4Motion Torsen-based all-wheel-drive. Of course, Piëch's lofty goals are best achieved with the big, complex engines like the V10 TDI and W12.
Here in the States, we got either a 4.2-liter V8 or that 6.0-liter W12. Power ratings got as high as 444 hp with the W12 and 310 hp with the V10 TDI.
Volkswagen's attention to detail throughout the Phaeton was incredible from the LED taillights to the trunk hinges. The hinges were legitimately pieces of art and were created by Campagnolo, an Italian bicycle company.
It went further, from 18-way heated, massaging, and cooled seats to multi-zone climate control, air suspension, motorized doors to reveal or hide the HVAC system, and an overall fit and finish that was nothing like anything else with a Volkswagen badge.
I owned a Phaeton for a brief period in 2021. It was a bit of a rescue, having been sitting dead for an unspecified amount of time. The previous owner got it back together by raiding three other dead Phaetons and a Porsche Cayenne for parts. The raid included a new KESSY security system, ABS module, entire sunroof cassette, and many, many more parts.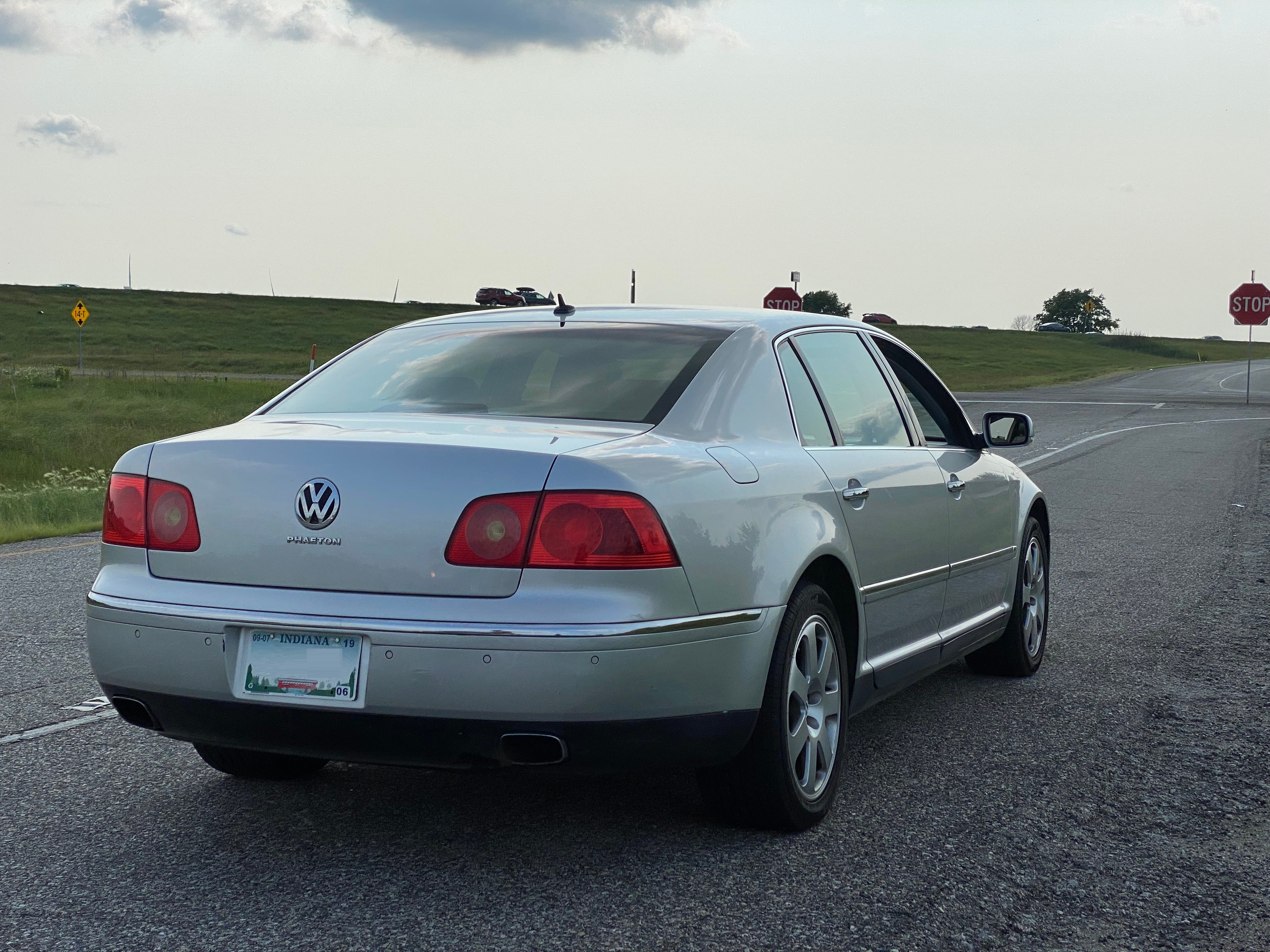 Mine worked well for all of an hour before the troubles started. It had a knack for overheating and the various electronics began failing throughout the car. I would later discover that the front air-suspension bags had a massive leak and would sometimes not come back up. I ran from that Phaeton as fast as I could, selling it to my Volkswagen mechanic. Last I heard, he was over $4,000 into repairs and it's still not driving because things keep breaking. And remember, he's not paying labor on those repairs.
Despite all of that, the Phaeton is to this day the most comfortable car that I've ever driven. And it's certainly one of the quietest.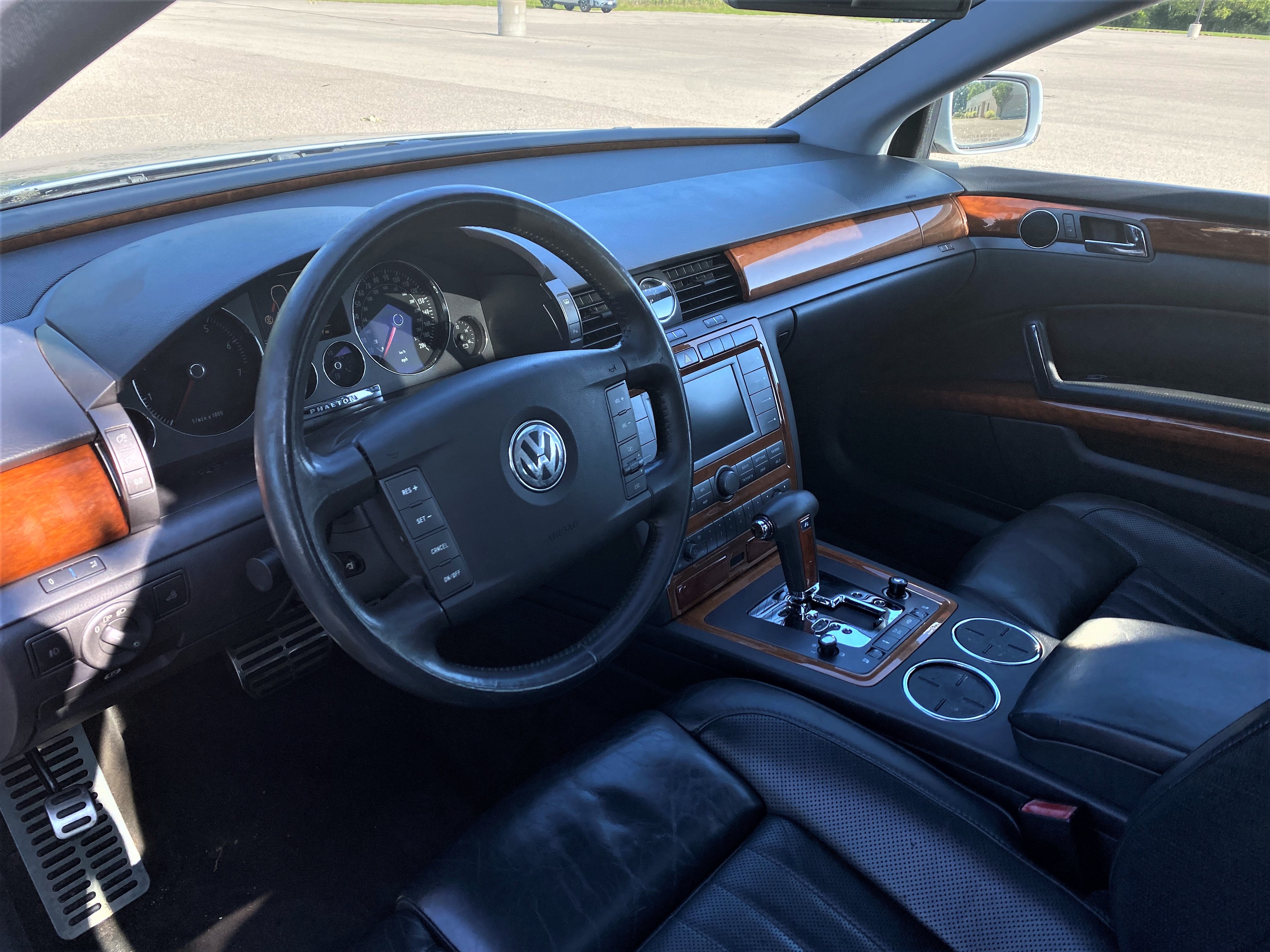 Volkswagen once noted that the glass factory [Editor's Note: Not a literal glass factory, that's a nickname for a very glassy VW car factory – JT] in Dresden, Germany could produce 20,000 Phaetons a year.
Unfortunately, sales never hit that. The Phaeton launched in 2002 and by mid-2006, just 25,000 of them had been built. Volkswagen expected the North American market to bolster sales, but it didn't. Volkswagen sold just 1,433 in the States in 2004, then a mere 820 the next year. The plug would be pulled the very next year.
You'd think that with such bad sales that the Phaeton would have never lasted as long as it did. But thanks to Chinese interest, the Phaeton soldiered on to 2016, eventually selling just 84,253 units. And Volkswagen wasn't done, because as it revealed today, VW Group was fully ready to give the world a second-generation.
The Phaeton D2–as the project was called–was brought to life after a selection process involing four concepts was narrowed down to one. The design by Head of Exterior Design Marco Pavone, and Head of Interior Design Tomasz Bachorski, was chosen. One functional prototype was built, and it rode on the MLB platform. MLB stablemates include the Audi A5, Audi A7, Porsche Macan, and more.
The platform of the new Phaeton would have been less extreme than its predecessor, but it certainly looked the part. Check out this interior!
The dashboard follows a similar layout as the old Phaeton and of course, it's laden with the tech that a vehicle like this would be expected to have today. There's a curved display screen up front, displays in back, and like the old Phaeton, the interior is built around a lounge concept. Cream leather is broken up by real wood.
Volkswagen says that this vehicle was built to be presented to Volkswagen Group's Supervisory Board for the production green light. However, it appears the fallout of Dieselgate had taken another victim. Volkswagen notes that the company was in the middle of its shift to electric vehicles, and thus decided not to proceed.
But at least one part of the Phaeton D2 did make it into a production vehicle. That curved display made it into the 2018 Volkswagen Touareg.
It's hard to say if the Phaeton's successor would have been a hit. It certainly has the looks and the tech. And it doesn't appear to be as horribly complex. But it was still a very luxurious vehicle wearing the badge of the company that sold you the New Beetle, so there's that. Still, I'm happy that it was built and hopefully, perhaps one day I can convince Volkswagen to let me drive it.