Good morning, y'all, and happy Friday. Congratulations to all involved for nearly powering through another work week. Let's mount up some William H. Macy Signature Series Performance Coilovers and finish the job, shall we?
On today's morning roundup of car news, we look at how Ford swung and missed in Q4 and all of 2022; why Mazda's U.S. boss has hot takes about EV range; how it's a tough time for EV startups; and why Honda's dealers are nervous about this new Sony venture.
Ford Left $2 Billion On The Table In 2022
Despite all the many headwinds the automotive industry faced in 2022, General Motors had a pretty great year. The automaker closed things out with fourth-quarter revenue of $43.1 billion and a record net income of $14.6 billion for the full year, leading it to pay some very nice bonuses to its hourly workers.
The story couldn't be more different for crosstown rival Ford. In an earnings call last night, CEO Jim Farley announced $2.2 billion in losses for 2022, missing analyst predictions in a big way, and responded by vowing change in Dearborn. What the hell happened?
First, Ford ate it on its investments in both Rivian and Argo AI, the autonomous driving startup it invested in with Volkswagen that closed up shop last year. Here's the New York Times on that matter:
The company wrote down its investments in Rivian, a young electric truck maker, by $7.4 billion and Argo AI, a company developing autonomous vehicles, by $2.8 billion last year. Ford said on Thursday that it had almost completely sold its stake in Rivian. In October, Ford said Argo was winding down.
Ouch. But Ford's big problem wasn't really startup investments, but traditional automaker stuff: production is too costly and inefficient and quality stinks, leading to constant, expensive recalls all of the time.
This is a pretty well-known problem at this point. Ford seems unable to launch any new product without issues, and those after-the-fact repair costs are starting to add up. Add in all the volatility faced by the entire business in post-pandemic 2022 and you see why this was such a mess. Here's the NYT again:
Ford has long struggled to reduce defects and recalls in its cars and trucks. Recalls can be expensive and time-consuming, and company executives said on Thursday that they were working to improve the reliability of their vehicles.
"In simple terms, we need to improve quality and lower costs now," the company's chief financial officer, John Lawler, said in a conference call.
Farley has vowed change here and said that the automaker urgently needs to fix its manufacturing costs, complexity and quality if it's going to avoid such outcomes next year.
Here's CNBC to elaborate on these points
:
Farley said Ford's complexity is part of the problem.

"We have a lot of complexity relative to the customer and also inside our company. And we can cut the customer-facing complexity like we have, but it takes time to work that down to parts on the line, to the manufacturing line," he said. "It just takes time to work through that and that's what we'll do."

While discussing the fourth-quarter results with Wall Street analysts, Ford's leadership declined to detail the specific steps it will take to cut costs and make the automaker more efficient and profitable.

Farley said the answer is not simply cutting jobs, which has historically been the way automakers have cut costs. "There are things we could do in the short term, but I don't want to just make the output the cuts without redesigning the work. This has to be sustainable and that's how we're thinking about it nowadays," he said.
Basically, things are so weird right now with supply issues in the auto industry that car companies can't afford to get the basic stuff wrong anymore.
There are some upsides, though; Farley said Ford was producing 12,000 EVs a month at the end of 2022, but by this year's end it expects that number to be around 50,000 (hence why it could do the Mustang Mach-E price cuts to compete with Tesla.)
I like Farley, and I think he's one of the best leaders Ford's had in a minute, but he's certainly got his work cut out for him this year getting manufacturing in shape. Plus, the constant quality issues and recalls aren't doing anything for winning return business on the customer side.
Mazda Doubts High-Range EVs Are The Answer
How much EV range is enough? I'll have more to say about that later today. But at the launch of the new CX-90 this week, Mazda's American boss had some takes about electric range that Green Car Reports scooped up. This is an interesting discussion:
[Jeffrey Guyton, the president and CEO of Mazda USA] told Green Car Reports at the 2024 Mazda CX-90 reveal that while electric vehicle buyers today are looking for 300 miles of range, the future's not ever-longer range. Consumers will find they don't really need even that much, he said.

Second-time BEV owners will learn, evolve, and shift their priorities and needs based on experience, Guyton thinks. As charging infrastructure develops, people's experiences will develop, charging at home will factor in, and the technology will improve.

The executive noted that the adoption of EVs across the country will be inherently tied to how people feel about the infrastructure.

[…] On the subject of finite resources, Guyton also believes battery packs will be smaller and weigh less while providing less range but quicker charging versus what we see today.

The weight gain of electric trucks that aim well beyond 300 miles of range is a concern for Guyton, noting that the IIHS just upgraded its testing lab so that it can crash 10,000-lb electric pickup trucks.

"I don't think that's really sustainable," the executive said.
He's right about all this stuff. (Putting aside silly cars like the MX-30 with its 100-mile range, which, come on. Maybe if it was a European city car, but for the rest of us, that's not good enough.) But I've heard this from other OEMs too; BMW's even said that it finds these new 500- and 600-mile range EVs to be absurd, but it's doing them anyway because it's what EV buyers say they want right now.
This is a prominent stance of ours around here. Team Reasonably Sized, Efficient EVs. We should make some t-shirts.
Guyton's also right about the inherent wastefulness and inefficiency of hulking, giant, high-range EVs. It takes a lot to make a battery pack that big, and some of these EV-behemoth SUVs just aren't the way to go. Older generations of buyers especially care about super-high range, and as they move on from driving, those more accustomed to the charging process could be more comfortable with more reasonable EV ranges.
The EV ownership experience is likened to cell phones a lot. You charge when you need to, but you also charge overnight, regularly and when you can. All these people demanding 600-mile EV ranges, I think, are used to running their gasoline cars pretty low before they fill up again. Do you run your cell phone down to 0% before you charge it again every day? I doubt that; if that happens, it's probably not intentional.
Then again, as Guyton notes, all of this depends on better charging infrastructure, including for people who aren't homeowners. That's certainly a work in progress.
A Rough Year For EV Startups Already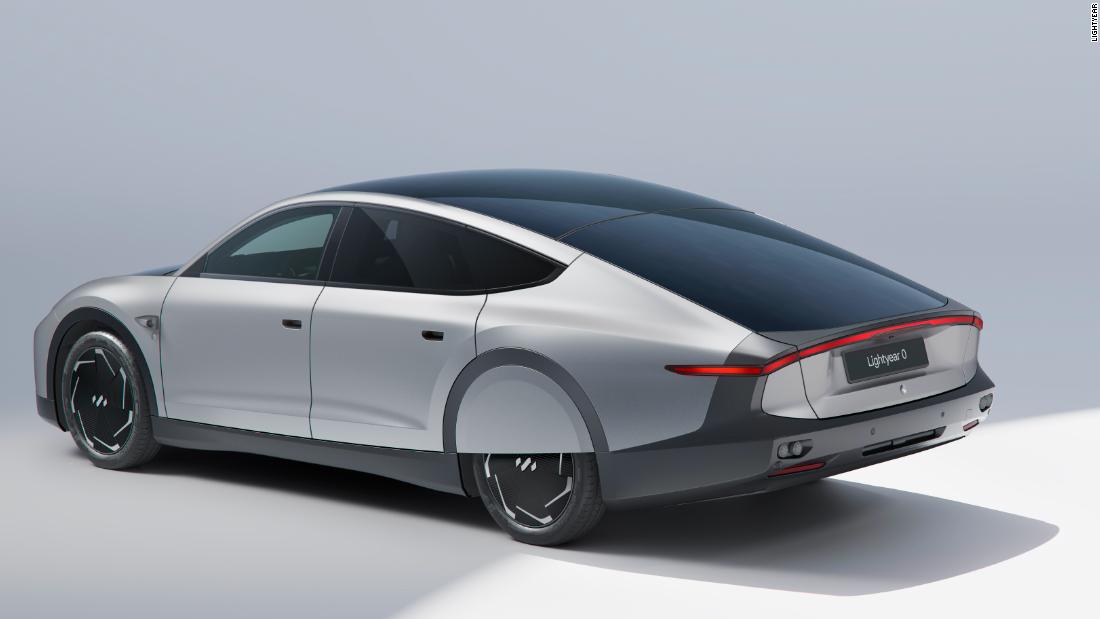 Speaking of EVs, it's hard out there for a new venture. I mean, that's always been the case, but 2023 may be a year when the field gets even narrower.
Rivian had to do layoffs this week as it struggles with costs and competing with Tesla and the legacy OEMs on prices; EV delivery van startup Arrival is cutting jobs as well; and Northern European "solar car" startup Lightyear's parent company has entered bankruptcy just weeks after halting production on its $270,000 car and announcing it would work on something more affordable instead.
It's hard to pin down any one, single reason for why this is happening; the truth is, it's a lot of things. One analyst I respect likes to say "Everything's great until the factory opens," which speaks to Rivian's ongoing production headaches, the kind faced by just about every startup automaker. Then there are the weakening capital markets for EV and AV startups as investors become more conservative. And I think there's also going to be a natural selection process happening with some of these companies; how many EV van and delivery companies do we need? Especially with the legacy OEMs getting into that market too, when they can do production quite a bit easier?
Basically, not every startup will survive 2023. I think Rivian has a better shot than most given its early successes—it's way ahead of where the old Fisker was a decade ago, for example—but it's going to have its own "production hell" year just like when Tesla was struggling to build Model 3s in tents.
The bit players, like Lightyear? Yeah, who knows. It doesn't seem great, especially as more established companies get serious about EVs.
Honda's Dealers Aren't Afeela-in' The Love
The Sony-Honda EV joint venture is one of the more interesting experiments to come along in a while. Unlike so many startups, these are two Actual, Real-Deal Companies working together. It's not some shady VC venture founded by an obscure weirdo who only keeps residences in countries that have no extradition treaties with the U.S.
I wrote a deeper dive into what Afeela is all about for The Verge a few weeks ago, and I can tell you that in all of my conversations with them, they're indeed quite serious about breaking into the car market in a thoroughly modern way. That means a focus on longer-term ownership, OTA updates and subscription revenue. Afeela execs have also made very clear they'd prefer to do what Tesla does and sell online and direct to consumers, or have some hybrid model for sales.
Needless to say, however, Honda's American dealers aren't thrilled with any of this. Here's Automotive News today with that angle:
But their plans are sure to rankle Honda and Acura's U.S. franchised dealers, with many of them already leery of the venture's intention to sell its vehicles online instead of through their dealerships.

Many Honda and Acura dealers assumed they would at least serve as the official customer-facing part of the equation, delivering the Sony-Honda EVs, servicing them and communicating with owners about Honda's other products.

Bill Feinstein, chairman of the Honda National Dealer Advisory Board, was surprised to learn otherwise.

He told Automotive News dealers had not been advised that the Sony venture will work through other networks. But he had previously voiced worry the new brand could possibly compete with existing Honda dealerships.

"Unfortunately, there has been a lot of speculation and rumor regarding the Afeela product," Feinstein said. "What I do know is that Honda dealers strongly believe that products designed and/or produced by Honda should be sold by Honda dealers."
Yeah, I bet. But here's the thing nobody likes to talk about, let alone auto industry execs, who live in fear of angering the dealer networks they depend on thanks to America's tight franchise laws: if this connected-car, EV future pans out, the dealers are in for a hard time.
Besides the fact that it's quite silly you can't buy a new car online from most brands in 2023, dealers make most of their money on service and parts. And in theory, EVs will need less of both. Fewer parts, OTA updates to fix things, you get the idea. So if you're Sony, and you're taking a very Japanese and very new approach to the car market, why do you want to bother with Honda and Acura's dealers at all?
(That's the other interesting thing about Afeela, by the way; this is very much Sony's jam. Some sources I've spoken to have likened Honda to a contract manufacturer, almost, like Magna Steyr. I'm not sure I'd go that far, but I can tell you all of the press, unveiling, design and planning has been Sony's purview, not Honda's.) Hell, even Yasuhide Mizuno, CEO of Sony Honda Mobility Inc., feels pretty frosty about working with dealers in America:
"Candidates" for servicing work! Tell us how you really feel, Mizuno-san. And this guy's a former Honda executive, too. He's not just some dude who walked in from the Walkman division (side note:
Did you know they still make those?
), he's guy who knows the car business.
The point is, there are plenty of car dealers working to evolve their business model(s) as the car industry rapidly evolves. But there will be plenty more who are wholly unprepared for the changes coming in the next few years and decades, and they'll have to figure out their place in things sooner than later.
Back To You
I have bad news for you: aliens from a distant star have abducted you and Ford CEO Jim Farley. They have decided to put your brain into his body, and vice versa. They don't have a reason for this, really; they just wanted to dick around see what happens. They do this a lot. It's amusing to them. They promise they'll give you your own body back if you can make Ford profitable again.
Anyway, the point is, you are now the CEO of Ford Motor Company. You had a pretty crappy 2022. What do you do to turn things around?
Support our mission of championing car culture by becoming an Official Autopian Member.