It's a shame when you have the right idea at the wrong time. In the automotive world, great ideas take time to come to life; reaching reality it can take so long that the plot might be lost along the way, and the world they were conceived in could have changed dramatically.  This is almost certainly the case with the original DeLorean DMC-12. The famous GT car was envisioned in the early 1970s, and over the development time of nearly a decade the price rose dramatically and performance shrank to embarrassing levels before its release right into the teeth of a recession. To make matters worse, by the time of the DMC's launch, there were a large number of worthy and even superior competitors at the price.
Maybe things could've been different. I have an idea how. Let's hop into a time machine—does anyone know of a suitable one?—and head back to the heyday, such as it was, of DeLorean with a plan that maybe could've kept the dream alive.
First, some backstory. John Z. DeLorean rose to become one of the youngest executives at General Motors by being able to see market opportunities. He is credited (rightfully or not) with creating the "muscle car" genre of giant engines in inexpensive cars at Pontiac to bring performance to the masses.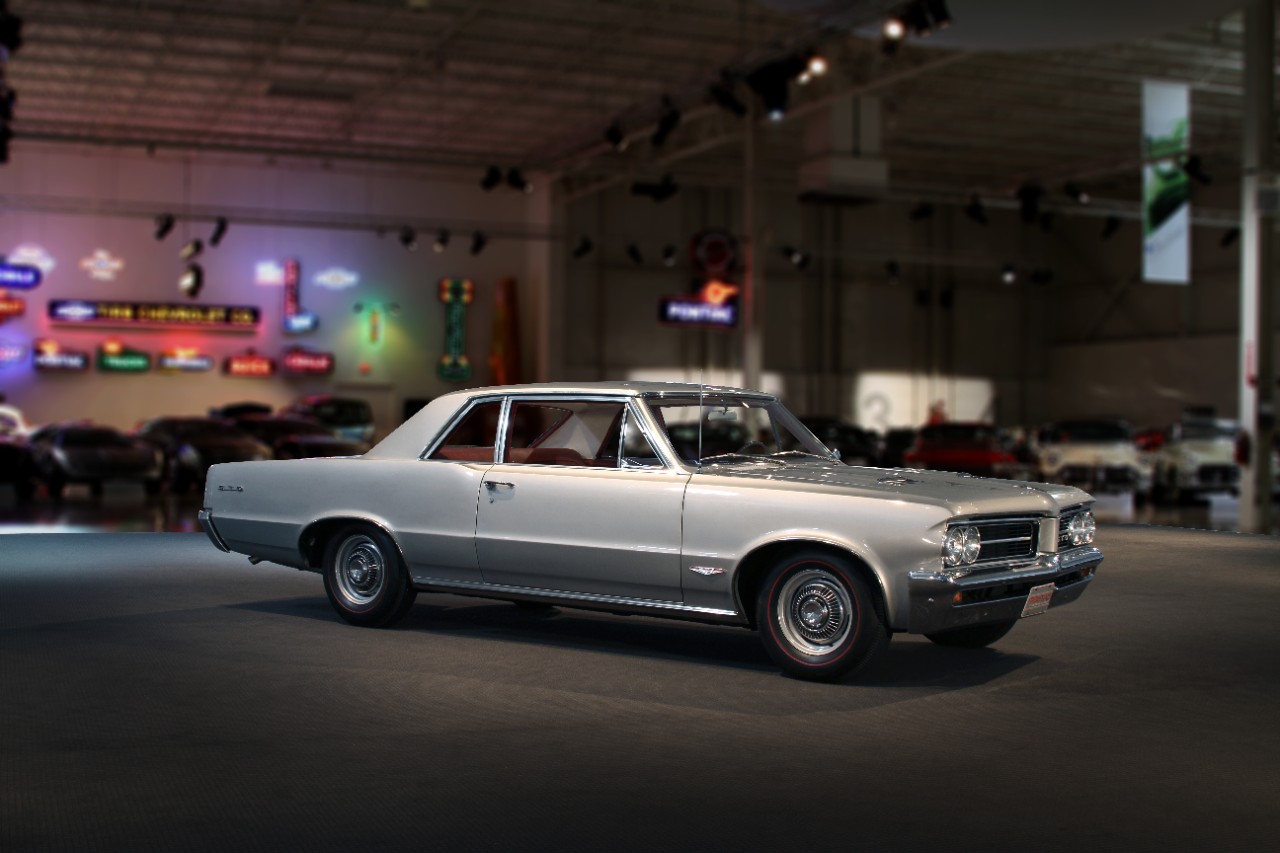 Photo: GM Heritage Collection
When you're at a corporation as huge as GM, you can get to market as quickly as anyone. Build a car on your own, however, and you'll be looking for financing while trends are coming and going. These are just some of the headwinds John Z. faced when he launched his own company in 1975 with the goal of creating the greatest sports car the world had ever seen.
You probably know how the story went after that. It's infamous in car culture. The factory in Northern Ireland, the backing from the British government, the help from Lotus, the financial struggles, the drug sting and the eventual death of the dream. But we're not here to talk about that today. We're here to talk about what might've been.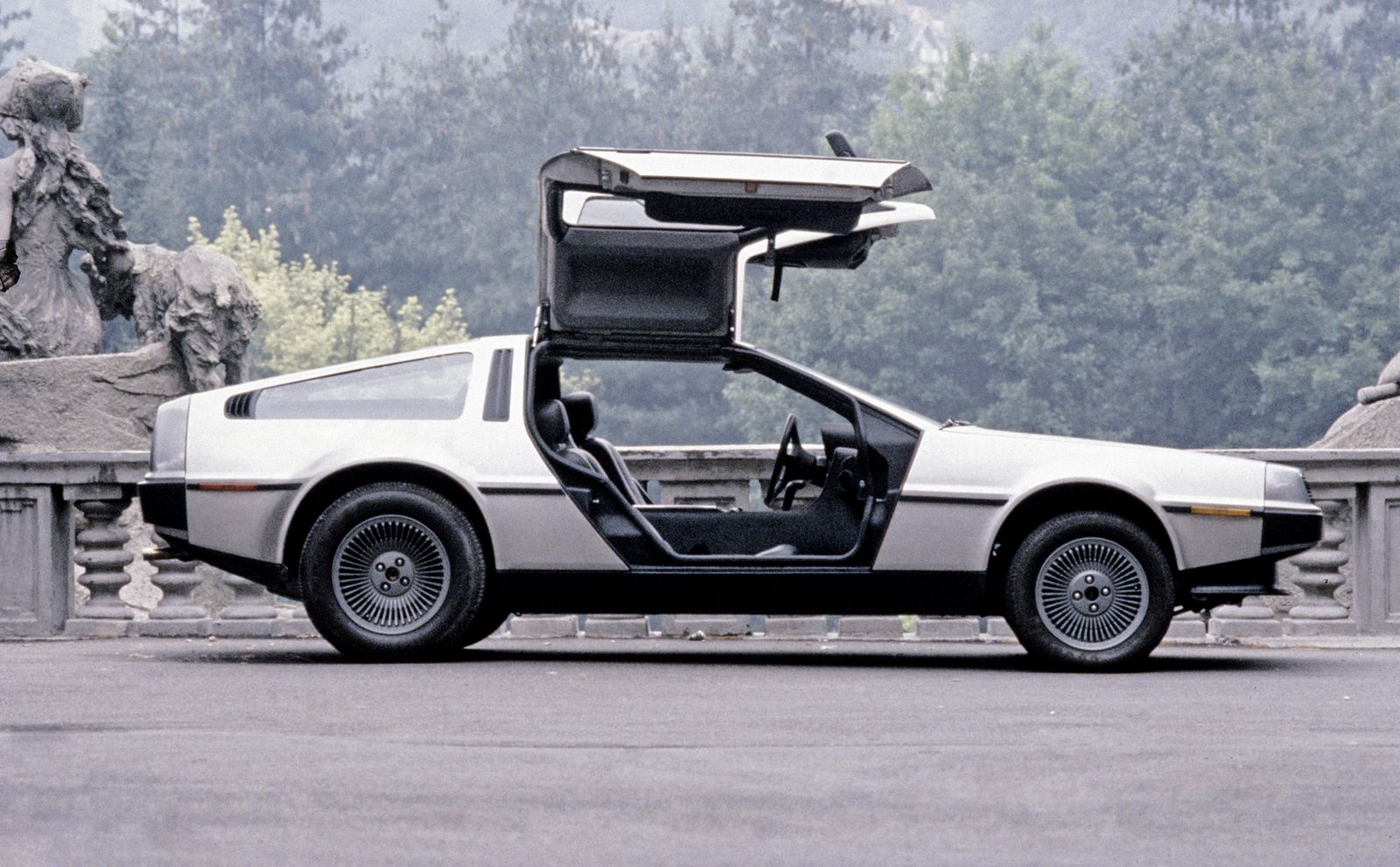 Photo: Italdesign
The two-seat DMC-12 was supposed to be the first of a number of cars in the Delorean lineup, but John never had a chance to bring his other cars to fruition. The next car—a four-seat rear-engined "sedan" whose design sketches and prototype images were shared on The Drive a while back—seems like more of the same (especially if still PRV V6-powered) and unlikely to have changed his fortunes against the BMW 7 Series, Mercedes W126, and even Maseratis it would have competed against.
I think it's a pretty appealing design, and Jason has said good things about the layout as well, which almost ensures that it would have failed in the marketplace.
Photos: DeLorean.com
In hindsight, what Delorean really needed to have done was find a new market where nobody was really playing, and a car that could have succeeded with the people that could have anything would want it, recession be damned. Instead of a me-too sports car, it would be a worthwhile addition to a new high-status vehicle category. That's our alternate reality for the day.
Let's say it's the late 1970s, and it's acknowledged that the Land Rover and Jeep CJ are quite outdated. The British government is looking for companies to bid to develop a new military vehicle similar to the upcoming American HUMMER, just much smaller. The LHMA, or "Llama," would be the Lightweight Highly Maneuverable Autocar, a vehicle that they perceived could be of great use to the UK and NATO allies.
You would think that Land Rover would be the automatic choice for this job, but don't forget that at this time British Leyland was an absolute mess and on life support (and AMC Jeep was not a whole lot better). There was actually a lot of promise for the Delorean Motor Company. There were supposedly orders on the books, Northern Irelanders that hadn't worked in years had jobs, and despite its shortcomings, the Lotus-developed car seemed poised to succeed.
Lotus was always on the ropes, and head honcho Colin Chapman would have seen this request for a proposal as a quick cash grab. Lotus had done development on the DMC-12, so could he and his partner DeLorean have convinced the government that their seemingly thriving venture was the right choice for designing and building the LHMA?
For all the criticism of Lotus, it always had some great engineering talent at work for them. Under the surface, the LHMA would have a Lotus-signature backbone chassis with independent suspension on all four wheels, looking much like a giant RC car chassis. As with most Lotus, you could pop in whatever engine you could find.
The LHMA would likely have a very industrial-looking body, not unlike later British-built military vehicles such as the larger Jackel below:
Image credit: wikipedia 
Let's say that the plan worked and that Lotus/DeLorean got the contract. DeLorean himself would have no real interest in military vehicles, of course, but he would have had an interest in the tens of millions of dollars his firm would get. Plus, he would have had another motive. An LHMA-based chassis would underpin his next model: a luxury SUV.
The term 'SUV' didn't even exist yet, but the rise in popularity of ultra-expensive off-road vehicles like the Range Rover and Jeep Wagoneer Limited in the late seventies (along with highly optioned Blazers and Broncos) pointed to a segment about to explode. Honestly, anyone should have seen this emerging market. I certainly saw it happening at the time, but nobody would listen to me since I was like 10 years old, but why should that have mattered?
Image: Land Rover
In this alternate reality, DeLorean and Chapman would work with the LHMA frame to build this new vehicle called the DMCx4. The chassis really suits a longer, narrower engine (and thankfully rules out the crappy Volvo V6 DMC-12 powerplant). What about Chapman's growing relationship with Toyota? The Land Cruiser six could work, but let's put in a supercharged 5M-GE straight six in this thing to be that much slicker. If not that, we could make it a bit wider and pop in a small block Chevy (you can do better than a 305 V8, but you could certainly do a WHOLE LOT worse as well).
Giugiaro would likely be called on to create a stainless steel body with urethane bumpers and rocker panels.  The urethane would run the full perimeter of the car for an intentional color break, since the bumpers will never be able to match the finish of the stainless steel (always a visual issue with the nose/tail cones on the DMC-12). The whole upper body could get scratched to Hell by branches and rocks and just be buffed out with steel wool.
source: coverking
I tried my best to rip off the ItalDesign angular style. The nose features covered headlamps and a low grille with signals and driving lamps that echoes the appearance of the DMC12, as does the design of the wheels. I thought about four doors or two doors and then realized that a DeLorean just couldn't have normal doors.
How about two sliding doors with the opening of a four-door body? These could be manual or electrically sliding, but they would be a good choice for a variety of reasons. First, they'd have a 'wow' factor. Second, they would be great for tight locations like garages. Finally, when open it would be like a Jeep sans doors, allowing you to poke your head out of the car when rock crawling (even though the only crawling in this thing would be accidentally going over a curb at a Beverly Hills hair stylist). Framing would require a bit of the window-in-window design of the gull-winged car or later Subaru SVX.
In the back, full-width taillights would be mounted to a fold-down tailgate with an electric roll-down window mechanism identical to that in a GM or Ford full-sized station wagon. A large high-intensity beam backup light would live below the bumper.
Inside, DeLorean would offer essentially the same interior as the DMC-12 with shared components wherever possible. The only real differences (other than more headroom) would be the additional shifter for the transfer case, the turbo boost gauge on the far left of the main cluster, and an extra gauge pod on the center console with inclinometers, compass, and 4WD system monitors. You can also see the track for the sliding door below the armrest:
source: RM Sotheby's via Silodrome
A stainless steel bodied off-roader with military-grade independent suspension all around, leather-lined interior, and a bulletproof motor? Is there any way that this thing could have NOT succeeded?
Of course, we know what really happened. Quality issues and the recession hammered the DeLorean DMC-12, the government pulled the plug, and John DeLorean got desperate for financing. This led to his arrest by FBI agents on cocaine trafficking charges, something he fought in court as entrapment. He was later acquitted, of course, but his days making cars were effectively over. Chapman might've also faced legal troubles too, had he not died of a massive heart attack in late 1982. DeLorean himself died in 2005, and his company's name lives on today in not one but two startup ventures.
Who knows, maybe these two could've invented the luxury SUV segment that defines a lot of the auto industry today. One can dream.
All illustrations by The Bishop