My wife went to drive her often-problematic Volkswagen Tiguan this morning. The Tiguan being the Tiguan, though, it turns out that even if the car is mechanically fine, it would just be wrong if the car just drove, so this time one of the relatively-new tires was convinced to take a dive, having somehow gotten a nasty bit of sidewall damage that ended in a very flat tire. I went to change the tire and discovered something about the car I never noticed before. Something stupid. Something that irritated me. Something baffling. What are these somethings? These stupid little plastic wheel bolt covers.
See these things? They're cruel little things. Why cruel? Well, think about it: if you're staring at them, you probably are about to change that wheel, and chances are pretty good that you're already not happy about it. If you have a flat by the side of the road, what you want to see when you are crouching on the ground (possibly in the dark or wet or cold) are obvious bolt heads that you'll soon be wrestling off.
What you don't want to see is this:
What the hell are those things? Is that a Torx head? Some sort of star-head? Do I even have a tool that fits that chonky sorta Mogen David/sorta cartoon sun-shaped hole? I got my set of weird driver heads and tried to find one that fit, and when I found one that did, it just kind of spun.
What kind of cruel joke is this? I just want to get the damn wheel bolts out, not enjoy escape-room-style mind benders here. Soon I realized that the reason they just spun is because they're not threaded bolts at all, but are simply plastic bolt covers that can be pried out, with something that I unfortunately wouldn't call "ease." So, the whole Torx-head business is all bullshit, a silly pantomime, a masquerade. Underneath them are the bolts, which I then removed, and replaced the wheel.
Also, as you can see, there's a lot of dirt and crap under that cover, so whatever it's doing, it's not exactly keeping those bolts pristine. And that picture above looks a bit like an angry robo-pig face.
All those plastic covers did was slow me down and confuse me, two things that nobody who is changing a tire wants from their tire-changing experience. So what's the point of these things? I asked this rhetorically in our Slack channel, and our own Thomas Hundal rose to the defense of these plastic wads of crap:
"They serve a couple purposes: Beautification, corrosion-protection, theft-deterrence."
Let's take these one by one here. Beautification? Really? Replacing one kind of bolt head with another kind of bolt head, a fake one even, is somehow "beautification?" If that's actually true, then our standards of beauty are way, way off. Regular bolt heads aren't anything to be ashamed of! Lots of cars happily show their bolt heads, and some cars even love the look of regular wheel bolts so much, they fake them:
That's absurd, too, of course, but I think it just helps emphasize my point that the little black plastic caps with the fake Torx heads are doing nothing for the beauty of this vehicle.
[Editor's Note: Chevy has similarly fake plastic wheel-nut covers: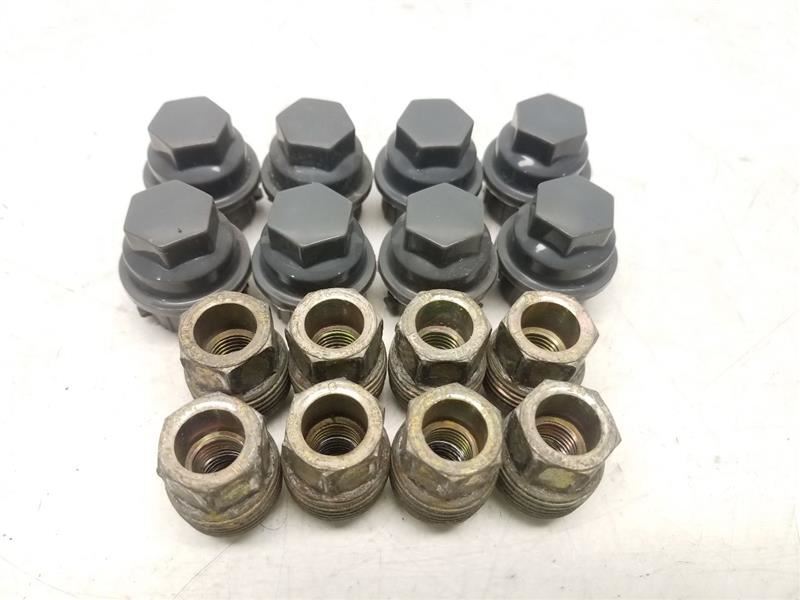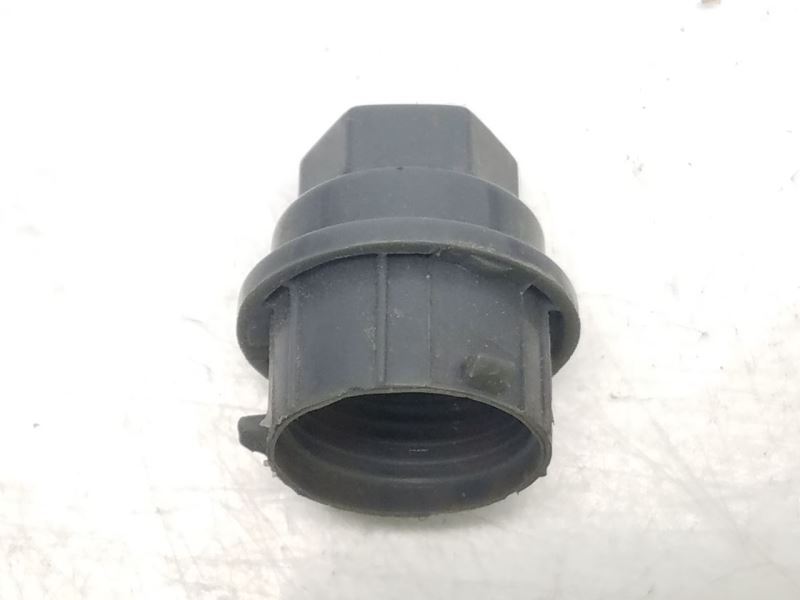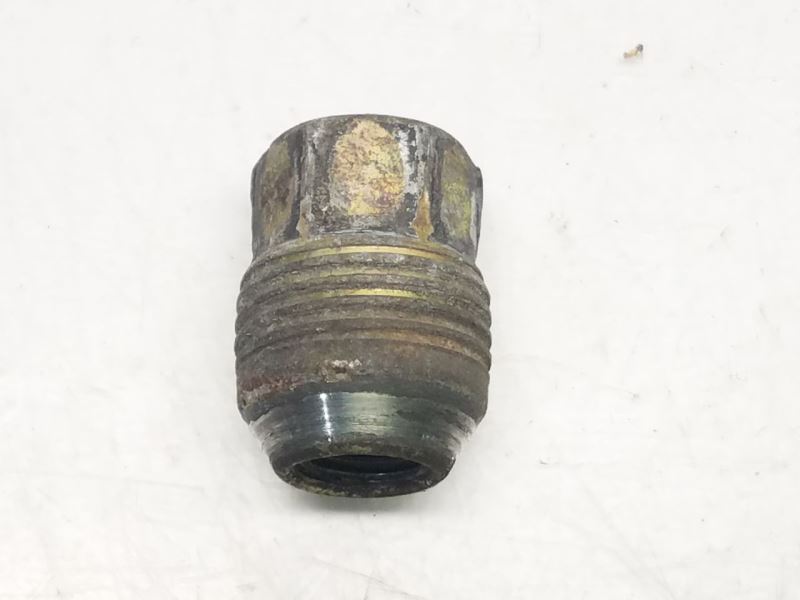 You can see that the nut has internal and external threads. The latter were used to thread the plastic caps to the lugnuts. I always assumed this was a cost-save thing, as the open nuts are cheaper than ones pretty enough to be visible. But maybe corrosion protection? I don't know.
-DT]
Corrosion-protection? I mean, maybe. But if water should get inside one of those plastic caps – hardly an unlikely possibility – then it would be locked in there with the bolt forming a very effective rust trap. So I'm not sure I'm buying that one, either, especially after seeing the condition of my bolts under those caps.
As far as theft deterrence goes, I mean, maybe, for the same reasons the fake caps are so frustrating to anyone changing a wheel on the car: confusion. It needs a Torx head something? What is this bullshit, a potential thief may think, and the go on their merry way, likely to repent and re-assess their life of wheel-crimes.
So, for Thomas' defense, I'm giving his reasons a no, no, and a grudging maybe. That's not enough to convince me these don't suck.
Am I missing something? Am I being unfair to these little bits of molded plastic? Am I taking their deception too personally? If there's anyone who can defend these things, here's your chance, in the comments. If these have some benefit that justifies the confusion and time-wastery of them, I'd love to hear it. If not, well, then I think I'm going to chuck them all in the trash, or maybe melt them down and re-cast them into a keychain shaped like a cockroach or something.