Happy Friday, folks. We did it. Two work weeks down in 2023, and only 50 more to go. In celebration of this monumental achievement, today's Morning Dump includes news about Cadillac's EV effort, labor issues in the electric transition, and what's happening at Jaguar—remember Jaguar?—these days.
There's not a ton of new news today beyond some important stuff we hit last night thanks to our pervasive insomnia and insatiable thirst for clicks, but we're gonna make it work anyway. We'll get through this together.
Have You Seen This Car?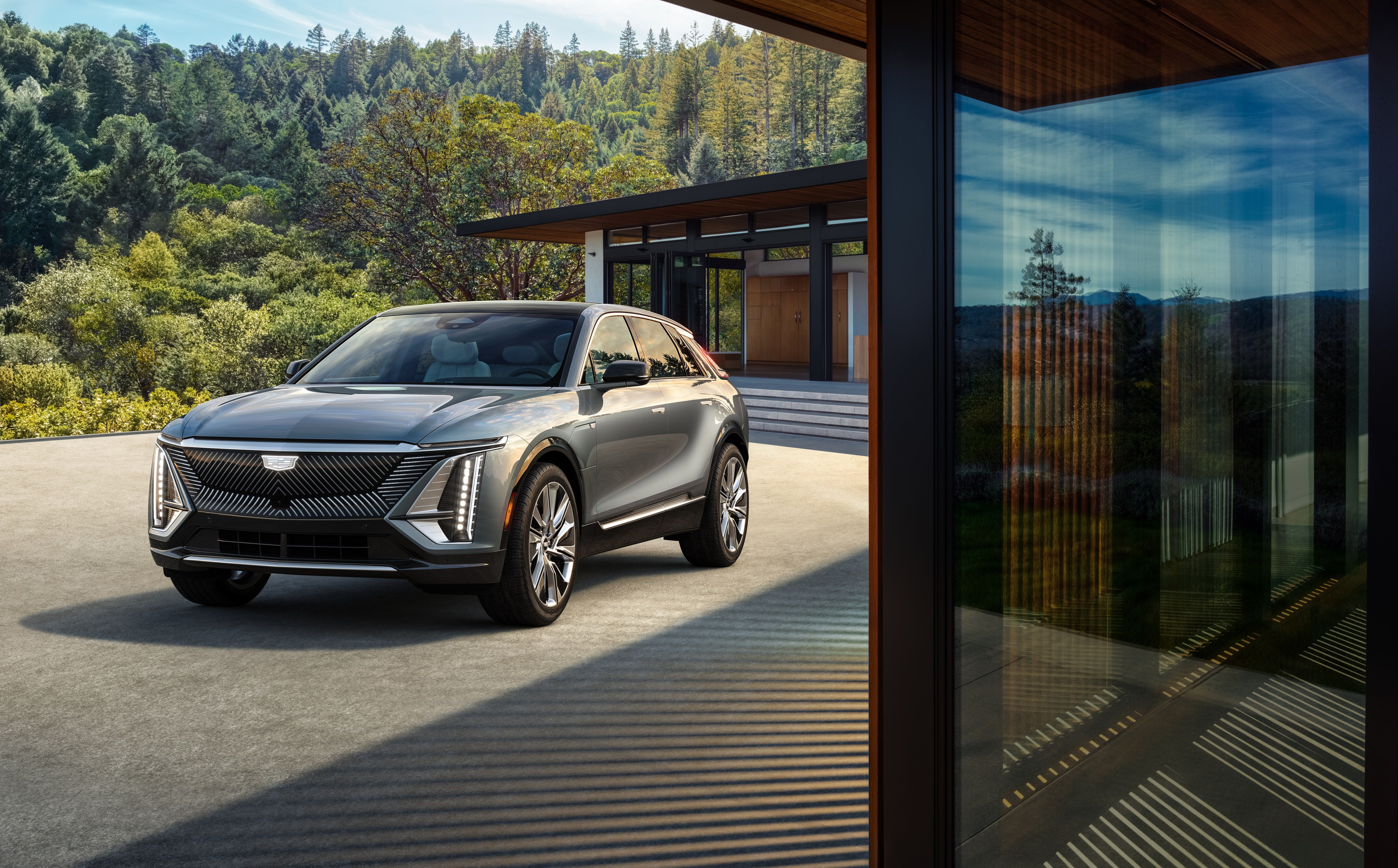 Photo: GM
I've heard very positive, promising things about the Cadillac Lyriq EV. Of course, that's all been from automotive journalist friends who have driven it in press-launch situations. I've seen exactly zero on the road. Have you seen any Lyriqs out there? I bet if you have, you're based in Michigan and they've been company or company-adjacent cars.
That's because even General Motors will cop to a "deliberately slow" launch of the important electric crossover; Cadillac only moved 122 of them last year despite technically releasing the car in the summertime. Even the dealers, who dealt with pressure pressure from Cadillac to invest in an EV-centric overhaul, are wondering where the damn thing is, according to the Detroit Free Press.
Now we know that at least part of the problem was software and quality control issues; the former of which has dogged many automakers as they transition to EVs. From that story:
Cadillac spokesman Michael Albano acknowledged there have been some software glitches on some of the first Lyriqs built and problems with a trim panel on the rear liftgate, but he said those issues have been resolved. He added that production will increase this year.

"With every launch — no matter the vehicle — there are learnings and other items that we fix along the way," Albano said in an email to the Free Press. "We are constantly making improvements in the build process, materials and software."

Albano said the reason so few Lyriqs have yet to make it to customers is because "we deliberately ramped up Cadillac Lyriq production slowly and methodically last year to ensure quality for our customers. Looking ahead, we will continue to ramp up production in 2023 in order to meet the strong demand for Lyriq."
It's all just very weird, given how the car debuted as a concept back in 2020 and supposedly "sold out" when orders opened in 2022 (although as the Freep notes, that ordering period was only open for two hours, which feels artificially low on purpose.) And it's a massively important car for Cadillac, said to be the tip of the spear for the storied but troubled brand's electric future. There are also obvious issues at work here, like the supply chain issues that have hampered EV production for nearly every car company.
There's also the added problem of the government not yet classifying the Lyriq as an "SUV" to let it qualify for the new EV tax credits. GM's working on getting that changed, and I don't blame them there—the new credit system has been messy, arbitrary and deeply inconsistent.
The point is, GM made a big deal out of the Lyriq, and one way or another it's been dragging ass in getting them into people's driveways. That's got to change this year or Cadillac will have a lot of angry customers and dealers on its hands.
Auto Sector Job Security In The EV Transition
Photo: Tesla
It's not as sexy as 0-60 times and "Watts To Freedom" mode, but one under-covered yet crucially important story in the EV transition is what will happen to all of the manufacturing jobs in the automotive space.
On the whole, EVs need less labor to assemble (and also fewer parts and labor to fix, which is a related problem) and that has unions and other groups worried for the future of this manufacturing sector's job market.
Here's Automotive News on how this subject came up at a recent financial summit:
As that story notes, EVs could create more labor hours than conventional vehicles—but a lot of that would be from battery cell manufacturing, not so much car manufacturing. (This is just my opinion, but it's also why the U.S. battery and EV supply chain stuff in the Inflation Reduction Act is so important; the alternative is all of that gets ceded to China.)
A big part of this, panelists at that forum said, is guaranteeing decent wages and hours and investing in worker training so auto sector employees can stay on the cutting edge. For the sake of good manufacturing jobs in this country, let's hope this happens.
The Jaguar F-Type Gets A Farewell Update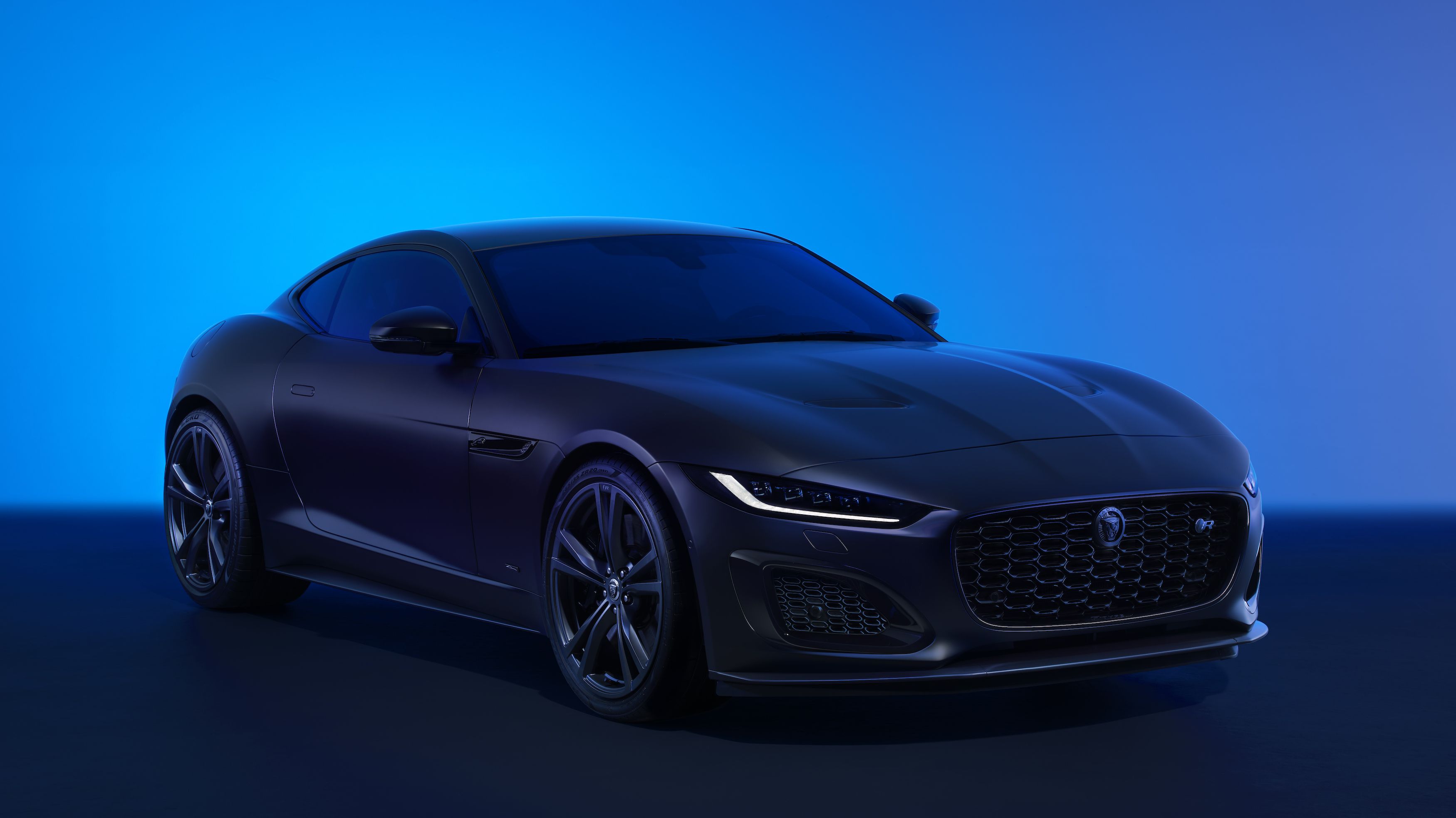 Photo: Jaguar
This week we covered the minor cosmetic updates to the Jaguar I-Pace (the electric one; the E-Pace is the non-electric crossover, and it's okay if you can never remember this because nobody does) but that wasn't all of the Jag news. The British automaker also dropped the F-Type 75 Edition, the final farewell for this sports car.
I always really loved driving the F-Type. And it's pretty old now, but you can still look really, really attractive and awesome if you're lucky enough to be in one. Here's a brief rundown from Car and Driver:
The F-type lineup became V-8–only in 2023, and the 75 Edition will be offered both for the 444-hp P450 and 575-hp P575 models. Although it's difficult to see in the shadowy photos, the 75 edition brings badges depicting the F-type's silhouette on the front fender, door sills, and center console. You can also find "75" emblems throughout the interior and an "R" etched into the R 75 P575 model's quad exhaust pipes.
But what's with these darkened-ass press photos? The F-Type may be old, but it's still one of the best-looking cars on the road, full stop. Are they trying to keep this shit a secret?
Unfortunately, like a lot of Jag's lineup, it was kind of left to stagnate for years; the last all-new models came out in the middle of the last decade. What's happening at Jaguar these days?
Motor 1 recently reported Jaguar Land Rover is looking at a pretty decent year ahead in 2023, with more than 215,000 client orders. But that was heavily driven by stuff like the Range Rover and Range Rover Sport; it's an open secret that Land Rover basically underwrites that whole operation. And an Automotive News look at its future lineup back in August wasn't exactly promising, with a large and midsize electric SUV on the way mid-decade and the I-Pace left to soldier on seemingly interminably.
I won't resort to 2000s-era car blog tactics here and start a Jaguar Death Watch (the real old-school heads know what I'm talking about) but you have to start wondering if Indian owner Tata's starting to eye an exit for this brand so it can focus on the cash cow that is Land Rover. That's purely speculation on my part. But this doesn't feel great, does it?
The Flush
(We need to come up with a better name for this column than The Morning Dump. I think it undercuts what classy, sophisticated gentlemen Jason and David are. Why, just the other day, I saw David lay his coat into a puddle of mud so a woman could walk across. The jacket had been dyed with motor oil, but still, impressive.)
Anyway, Jaguar and Cadillac's troubles here bring up something I wonder about often. Which "legacy" brands can survive the EV transition? Mike Spinelli wrote a great column about this at The Drive last year. Topline: I think Cadillac will probably be fine, hopefully even great. I'm a lot less sure about Jaguar and Alfa Romeo.